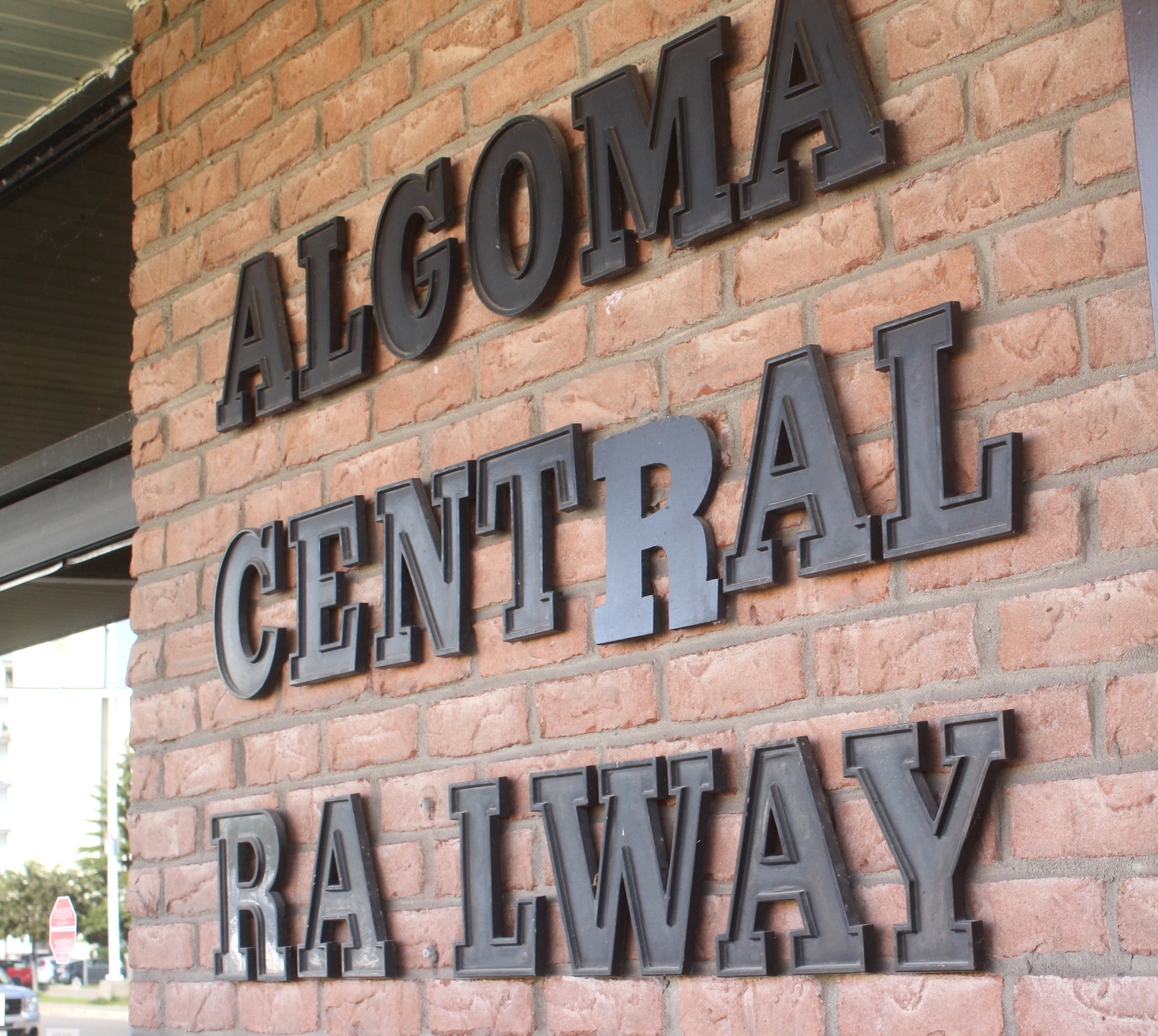 The Algoma Central Railway train that was supposed to arrive in Sault Ste. Marie around 5 p.m. on Friday still hasn't arrived, says a representative of the company.
She said they aren't expecting it to arrive today and she doesn't know why.
Al Errington, owner operator of Errington's Wilderness Islands Resort and member of the Algoma Passenger Rail Committee has a pretty good idea of why it didn't arrive.
In fact, it's not expected to be running at all before Tuesday.
"Maybe not even then," says Errington. "Right now a crew is towing it to Hawk Junction behind a freight train."
"There was an infraction," he says. "I don't know anything about these things or how they work. Only that it meant the train couldn't leave Hearst."
18 guests of Errington Wilderness Resort were supposed to be on the train on Friday.
Instead they had to fly out on float planes.
"I had the first group of eight out on the plane by noon," Errington said. "Some of the people in the second group really didn't want to fly. They were willing to stay a few extra days to wait for a train but, when I found out it wouldn't be running before Tuesday, they decided to fly but some of them were very reluctant."
The company that stepped up to fly stranded train passengers out yesterday has only two pilots, Errington said.
Extra 54 people flown out Friday
"Hawk Air is great," he said. "They thought it was going to be a light day yesterday and only had the one pilot on. They ended up flying an extra 54 people out."
The company has one Otter that seats eight passengers plus 75 pounds of gear per person, one Beaver that seats four plus 75 pounds of gear per person and a Cessna.
The Otter and Beaver are float planes and can land on the lakes near most of the major wilderness tourist camps that are usually serviced by the passenger train.
But there are a few problems with them, said Errington.
"Most of our cabins are housekeeping cabins (as are most of the other camps in the area)," he said. "That means a lot of gear. More than people can easily take on a float plane."
That means extra expense for overweight baggage, less people on the plane and it's also difficult to get the gear on and off the planes.
Another issue is that some people have some mobility issues that make it impossible to board a float plane but they can still take a train.
Last but not least, some people just will not fly.
"About a third of my regular guests say they will not take a float plane to the lodge," Errington said. "I believe they will spend their money on other vacations if there is no train."
"They are driving people off the trains"
Cindy Lebrun, manager of Tatnall Camp on Oba Lake, also said a lot of her guests would not come if not for the train.
She said they had 11 people who were supposed to leave yesterday and spent hours waiting by the tracks for a train that didn't show up.
"We were told not to expect a train before Tuesday," she said. "We had a lot of angry tourists, here."
Lebrun said some of these tourists are regulars and she worries that they might not come back because of this experience.
"They are driving people off the trains," she said.
When the federal Government decided to stop funding passenger rail on the CN Rail line running between Sault Ste. Marie and Hearst, CN announced it would not be running a passenger train on that rail.
A working group was set up to try to save passenger rail north of the Sault and it has commissioned extensive economic research on the costs and benefits of that service.
CN put out a call for operators to bid on the rolling stock and operate passenger rail service on its line between the Sault and Hearst.
It chose Railmark Canada, headed by B. Allen Brown and the federal government announced it would contribute $5.3-million in subsidies to the service over three years on the condition that the money be funneled through the city of Sault Ste. Marie.
As reported earlier by SooToday, Tom Dodds, head of the Economic Development Corp. and interim chair of the passenger rail working group, recommends against signing a funding agreement with Railmark Canada at this time, citing the Wixom, Michigan company's failure so far to provide proof it has the working capital necessary to proceed.
I'm going to council for the train
"I'm going to City Council on Monday," Errington said. "I'm going to support the train. If he [B. Allen Brown and Railmark Canada] can do the job then I'll support him. If not, I'm there for the train."
Errington said the biggest obstacle to keeping the train on track at this time is CN's business relationship with B. Allen Brown.
"They chose him. It's up to them to unchoose him," he said. "But, as long as CN continues to choose B. Allen Brown I will continue to be willing to work with him but he's made a lot of mistakes."
There shouldn't be any risk to City Council, he added.
"Transport Canada gave B. Allen Brown a certificate to operate this passenger service so he should have both the financing and technical expertise to do so in place," Errington said. "Those are the conditions of the certificate."
But there have been some questions raised about both those issues, particularly Railmark's ability to secure a line of credit needed to operate the passenger service.
Questions City Council hopes to have answered on Monday.
Errington has larger questions.
Furious lack of planning on both levels of government
"Why does a company have so much control over a vital service and the economic benefits it provides?" he asked. "To me it represents a furious lack of planning on the parts of both the federal and provincial governments."
The first fundamental responsibility of government is to make sure there is infrastructure in place to transport goods and services to the people who need them, he said.
"We can do it but it takes planning."
"This service brings $50-million a year of economic benefits to the area and generates $6-million a year in tax revenue," Errington said. "It brings in more taxes than it costs to run."
"My sympathies are with City Council. [There appears to be a risk] and if there is a risk it brings into question his [B. Allen Brown] having an operating certificate," said Errington. "He [B. Allen Brown] is long past quite a few deadlines. This calls into question his ability to operate the passenger rail service."
The city's demands are quite reasonable and are in line with Transport Canada guidelines, he added.
If the city doesn't sign the agreement with Railmark then it will be up to CN and Railmark to decide if there will be a passenger service between Sault Ste. Marie and Hearst or not.