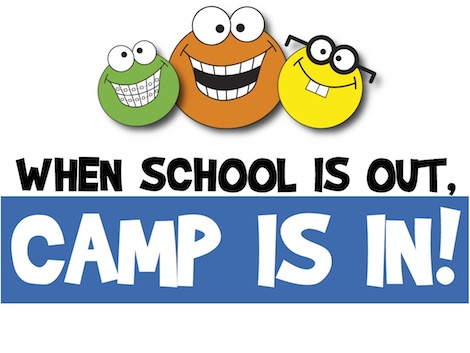 As excitement of the season builds and the last day of school nears, parents are likely searching for activities to keep the little ones busy this summer vacation.

There's no shortage of daily activities and weekly camps available in the Sault Ste. Marie region hosted by a number of organizations in an array of disciplines.

The following is a list of just a few scheduled throughout the summer months in our area.

YMCA Summer Day Camps

For decades, YMCA Summer Day Camps have been providing activities and adventures for youth in our community.

YMCA Camp Korah, a partnership with the Huron-Superior Catholic District School Board, provides pioneer, wildlife, triathlon, trailblazer, and survivor camps for youth aged 6 to 14 years of age.

Camps at the main McNabb Street locale are offered to kids from 4- to 14- years-old and include swimming, gymnastics, dance, sports, and performing arts.

A complete schedule of YMCA Summer Day Camps is available here.

Sault College Junior Chef Camp

Sault College's Junior Chef cooking classes, for ages 8 to 12 years, are the perfect balance of fun and learning as participants engage in hands-on baking and cooking while learning healthy eating habits, and kitchen and food safety.

Camps begin July 7 to 11 and run Monday to Friday from 9 a.m. to 4 p.m.

Registration and payment must be received by Wednesday prior to the first day of your chosen camp.

Allergy Alert: Due to the nature of the Junior Chef Camp, we cannot guarantee that the food products used for the cooking classes have not come into contact with nuts or other allergens. Also, the camp recipes involve a variety of food products. Any serious allergy concerns should be discussed with the Camp Director before registering.

More information about the Junior Chef Camp is available here.

Case's Music Camps

Case's Music Camps allows your child to discover the enrichment that only music can bring as they develop new skills, greater confidence, and make new friends.

Every camp includes instrument lessons in a private setting with a professional music teacher, along with games and activities designed to develop musical skills.

Camper will also enjoy weekly music showcases, snacks and BBQs, off-site field trips, educational outings, and swimming.

Four camps are available this summer - Music Kids (ages 6-9), Junior Jammers (ages 10-12), Young Musicians (ages 13-14), and The Advanced (ages 11-14).

Two camps are available in each category beginning July 7 to 11.

To learn more about these music camps, visit Case's Music on Facebook or call 705-256-7388.

Art Gallery of Algoma SumMerART 2014

Your child will be part of vibrant art classes that encourage opportunities to discover, imagine and create.

Inspired by our ever-changing exhibitions and collections each session will allow children to explore original works of art.

Children will experience all aspects of visual art through art-making processes, building a range of skills and participate in a mini-exhibition at the end of each week.

2014 programming includes Art Buzz, a series of workshops designed for parents and children to attend together; Fabulous Fibre, an exploration of everything 'stringy' with some special guest artists; Animation Station, a workshop where participants learn the ancient art of cartooning; Algoma Adventures, a study of the Group of Seven; and many others.

Morning and afternoon classes are available all summer long - 9:30 to 11:30 a.m. (6-8 years of age), and 1:30 to 3:30 p.m. (9 to 12 years of age).

For further information about these and other Art Gallery of Algoma initiatives, please click here

Youth Enterprise Camp

Hosted each summer by the Northern Ontario Youth Entrepreneurship Initiative, the Algoma Manitoulin Youth Enterprise Camp presents two camps in the Sault area for 2014 - Youth Enterprise (ages 9 to 13 years) and Teen Leadership (ages 14 to 17 years).

Each camp teaches the fundamentals of entrepreneurship through a variety of engaging games, activities and networking initiatives.

The Teen Leadership camp runs July 7 through July 11 and the Youth Enterprise camp runs August 11 through 15.

Both are based at Algoma University with some off-site activities.

For full details about these Algoma Manitoulin Youth Enterprise Camps, please click here

Sault Youth Theatre Summer Theatre Camp

Students aged 10 to 16 years are invited to take part in the Sault Youth Theatre's annual Summer Theatre Camp at the Kiwanis Community Theatre Centre from August 5 through 15, 2014.

With help from a dedicated team of theatre professionals including camp director Bob Cooper, music director Anthony Aceti, and theatrical director Loretta Durat, students will learn vocal techniques, improvisation, ensemble building and much more.

At the camp's conclusion, participants will stage a musical comedy rendition of Kenneth Grahame's The Reluctant Dragon.

Camp registration opens Thursday, June 12.

Please follow this link for more information on this Summer Theatre Camp.

Yoga Camp at Jade Wellness Studio

Registration is now open for Jade Wellness Studio's two youth Yoga Camps which run July 7 to 11 (ages 8 to 12 years) and July 21 to 25 (ages 6 to 10 years).

More than just healthy exercise, these camps include art projects, dance, and a variety of activities.

For full camp details, please click here

Soo Theatre and STARS (Sault Michigan)

The Soo Theatre, located at 534 Ashmun Street in Sault Ste. Marie, Michigan is hosting a range of theatre workshops throughout June and July for pre-schoolers, youth and teens.

Camps begin with STARS Youth Theatre Camp The Ever After - A Musical June 16 to 20 from 9:30 a.m. to 3 p.m.

Other camps include STARS Kids Theatre How To Be a Pirate, a vocal/opera workshop, arts exploration and more.

Full details about these summer programs can be found here.

Sault Ste. Marie Gymnastics Club

The Sault Ste. Marie Gymnastics Club, located in the John Rhodes Community Centre at 260 Elizabeth Street, is pleased to offer an array of summer programming for kids aged 4 to 12 years in a variety of themes and disciplines.

The programs are designed to foster imagination, exploration, and health, and include swimming, off-site field trips, snacks, and games.

Programming can accommodate individuals with special needs, and information about The Sault Ste. Marie Gymnastics Club's differentiated and inclusive programming is available by calling 705-254-2259.

More information about summer programming is available here.

Science North Summer Science Camps

Each year, Sudbury's Science North hosts a mixture of Summer Science Camps in the Sault Ste. Marie area designed to accommodate four age groups - 4 to 5 years of age, 6- to 8-year-olds, 9- to 11-year-olds, and over 11 years of age.

Science North is pleased to be able to work with Children's Aid Societies, the Sudbury Manitoulin Children's Foundation, and school communities in providing opportunities for disadvantaged children in Northern Ontario to attend camp through Science North's Risto Laamanen and Neilson Funds.

If you are interested in supporting these funds, you can do so online when you purchase your camp

Camps in Sault Ste. Marie begin July 2 at Riverview Public School with Body Smarts, and up close, personal, and entertaining look at how the human body is constructed and works.

Sault Ste. Marie Science North Camps run throughout the summer until August 11.

For a compete list of available camps, please click here.

Rainbow Camp

Rainbow Camp is a one-week camp for lesbian, gay, bisexual, transgender, queer questioning, and allied (LGBTQA) youth, their siblings and children in queer families.

The yearly camp is committed to developing a community which honours creativity, individual choice, and social justice while having fun!

Rainbow Camp provides opportunities for campers to make new friends and develop skills through traditional camp programming and innovative curriculum.

The 2014 Rainbow Camp runs from June 30 to July 5 and is designed for youth aged 13 to 17 years of age.

Everything you need to know about Rainbow Camp can be found here.

Prince Township Summer Day Camp

Registration is now open for the 2014 Prince Township Summer Day Camp!

Summer Day Camp is open to children aged 5-12 years old and run Monday through Friday (except holidays) from 9 a.m. to 5 p.m. for eight weeks.

Prince Township's Summer Day Camp is located at the Community Centre at 3042 Second Line West and offers daily opportunities to explore a wide variety of crafts, group games, on-site water play, scavenger hunts, hands-on science projects, and challenging indoor and outdoor activities.

For more information about this summer camp, please contact Lorraine at the Municipal office at 705-779-2992, or click here.

Sault Ste. Marie Public Library

The Sault Ste. Marie Public Library hosts a variety of programming for children and teens in a quiet, safe and engaging atmosphere.

Teen events include gaming, movie nights, and book chats.

Story times, craft days, reading clubs, and other activities are planned all summer long for kids of all ages.

For more information about programming at all Sault Ste. Marie Public Library branches, please click here.