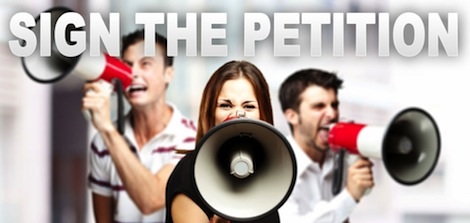 NEWS RELEASE
STOP THE TRADES TAX
*************************
Province-wide trades tax took effect today
TORONTO (April 8, 2013) - The Ontario Liberal government's controversial new trades tax came into effect today, hitting hundreds of thousands of tradespeople across the province with millions in new annual fees.
"It's outrageous to force hardworking tradespeople to pay millions in a new trades tax to support big salaries and a new bureaucracy that provides no value to tradespeople or consumers," said Sean Reid, chair of the Stop the Trades Tax campaign. "The government has spent years encouraging people to enter the trades and now they are handing them a bill as a thanks."
The tax will cost individual tradespeople between $60 and $120 per year.
This will be a 600 percent increase in fees for some tradespeople like electricians.
The new trades tax will also make many consumer services more expensive including a haircut, new wiring and plumbing.
"Throughout my apprenticeship I spent tens of thousands of dollars on automotive tooling and courses. I love my job but I can't afford another tax," said Tim Ridley, an automotive service technician who has worked in Stoney Creek for two years. "The government is asking me to pay more money, but giving me no benefit in return. I'm still doing the same job, with the same challenges, but with less money in my pocket."
Journeymen and apprentices working in compulsory trades, for which a license is mandatory, will be forced to pay the tax annually if they wish to continue working in Ontario.
Tradespersons with a certificate of qualification in a "voluntary" trade will have to pay if they want to have their qualifications and years of training recognized.
The Stop The Trades Tax campaign was launched in 2011 to stop the Ontario Liberal government from imposing a new, multi-million dollar trades tax on tradespeople and employers.
The campaign has grown to 31 organizations, whose members represent over 130,000 skilled tradespeople and over 8,000 businesses across Ontario.
The campaign has also launched a petition to Stop The Trades Tax, to date it has over 5,700 signatures.
To learn more about the Campaign visit here.
*************************