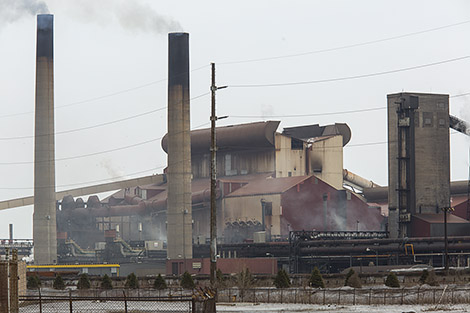 Canada Border Services Agency will continue to impose a provisional duty on certain types of steel plate imported by foreign steelmakers while a federal tribunal considers a dumping complaint filed by Essar Steel Algoma.
The duty applies to certain hot-rolled carbon steel plate and high-strength low-alloy steel plate from Brazil, Denmark, Indonesia, Italy, Japan and South Korea, and will remain in force until the Canadian International Trade Tribunal makes a ruling or order.
The CITT is expected to make its decision by May 20.
The CBSA president made the decision to continue provisional duties against those countries on Thursday.
CBSA ended its dumping investigation against Taiwan.
Essar Steel Algoma filed the anti-dumping complaint last summer, marking the seventh time Canadian steelmakers have made a similar complaint dating back to 1992, with each of the previous complaints resulting in either the imposition of an anti-dumping duty or both anti-dumping and countervailing duties.
Three of the six previous orders are still in place.
(PHOTO: Essar Steel Algoma is pictured in this file photos. Kenneth Armstrong/SooToday.com)