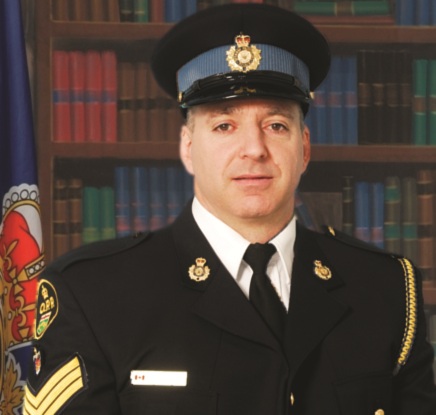 NEWS RELEASE
ONTARIO PROVINCIAL POLICE
*************************
BLIND RIVER – Chief Superintendent Fern Labelle, Regional Commander for the Ontario Provincial Police (OPP) North East Region is pleased to announce that Staff Sergeant Brent Cecchini has been promoted to the rank of Inspector, effective May 5, 2014.
On this date he will be assuming the Detachment Commander role for East Algoma OPP.
Inspector Cecchini has been a member of the Ontario Provincial Police for over 26 years and brings a wide range of experience to his new position.
He has served as a general patrol officer, worked in crime, drug enforcement, traffic, the Provincial Police Academy and was a member of the OPP Golden Helmets.
He was promoted to Staff Sergeant in 2008 as the Program Manager at the Temiskaming Detachment and then served as the Detachment Commander for the South Porcupine OPP since 2012.
"A welcome addition to the East Algoma OPP, Inspector Cecchini's continued leadership will be valued by the communities the OPP proudly serves" says Chief Superintendent Fern Labelle.
"Northeast Region is committed to leadership and service delivery, and I'm enthusiastic about my new role and responsibilities. I look forward to working closely with our community partners and detachments members in delivering service excellence. I am honoured and proud to have been chosen to lead such an exceptional team!" states Inspector Brent Cecchini.
*************************