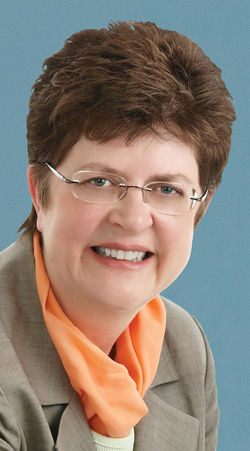 NEWS RELEASE
NDP CANDIDATE CELIA ROSS
*************************
Liberals misrepresent their accomplishments, silent on corruption
NDP candidate Celia Ross highlighted the New Democrats' plan to restore a high standard of ethics and accountability to Queen's Park in contrast to the Liberals' record of corruption.
New Democrats will save $600 million with a Minister of Savings and Accountability responsible for shrinking Ministers' office budgets and consolidating agencies that overlap.
The NDP is also committed to toughening up rules on government partisan advertising by ensuring any such ads are cleared by the Auditor General.
An NDP government would also cut waste by capping the salaries of public sector CEOs and ensuring funding goes to the frontlines where it's needed most.
The NDP would also fill the Financial Accountability Office with an impartial candidate.
While Liberals tried to blame Andrea Horwath for their inertia on the office, the truth is Liberals tried to stack the office with insiders who would look the other way.
Liberal candidate David Orazietti has also misrepresented his own accomplishments while taking credit for the work of others.
While he'd like us all to believe he's single-handedly responsible for much of the funding that has come to Sault Ste. Marie, the truth is much of it was the result of citizen-led initiatives that accessed open grant competitions in which MPPs were not involved.
In a campaign flyer released early in the campaign, Liberals highlighted a number of government investments since 2003.
However the flyer included a number of investments from agencies like the Northern Ontario Heritage Fund Corporation (NOHFC), Ontario Arts Council or the Ontario Trillium Foundation, who independently assess funding applications submitted by individuals, organizations and institutions from across the region or province.
For instance, of the $5 million listed for the Innovation Centre, at least $1.6 million came from a variety of NOHFC programs, while another $511,000 came from the Ontario Trillium Foundation.
Similar funding breakdowns can be seen at the Sault Ste. Marie Airport Development Corporation, Algoma University, and the Hub Trail and Waterfront Walkway to name just a few.
The flyer also takes credit for the NOHFC internships and co-op placements, which are also distributed based on an independent assessment of applications.
While the numbers do reflect provincial investment, many of them are investments that Orazietti had nothing to do with personally.
"What's really disturbing is the lack of respect David shows for the honest, hardworking people across Sault Ste. Marie who have fought to bring investment and resources to our community," said Ross. "They do all the work and he takes all the credit. That's not leadership."
New Democrats recognize the important role played by NOHFC, Trillium Foundation, and Ontario Arts Council in Northern communities and will maintain funding for each of these agencies.
Liberals remain silent on $3 billion lost in corruption scandals
The Liberals in Sault Ste. Marie have repeatedly avoided addressing a string of scandals that have plagued Premiers Wynne and McGuinty.
Ross noted, "Sault liberals continue their deafening silence about the $3 billion dollars wasted on corruption under their government, such as with the Ornge and gas plant scandals, or mismanagement, such as with eHealth or the privatization of Ontario Northland."
The price tag for Liberal corruption continues to rise, with new revelations that Liberals were planning a "secret" $317 million bailout for a Toronto developer and the MaRS research and innovation charity that were unable to pay back millions of dollars in government loans.
"Think what that money could have done for our seniors, or our children, or for health care and education in our community," said Ross. "The Liberals can't be trusted. They've lost the moral authority to govern."
*************************