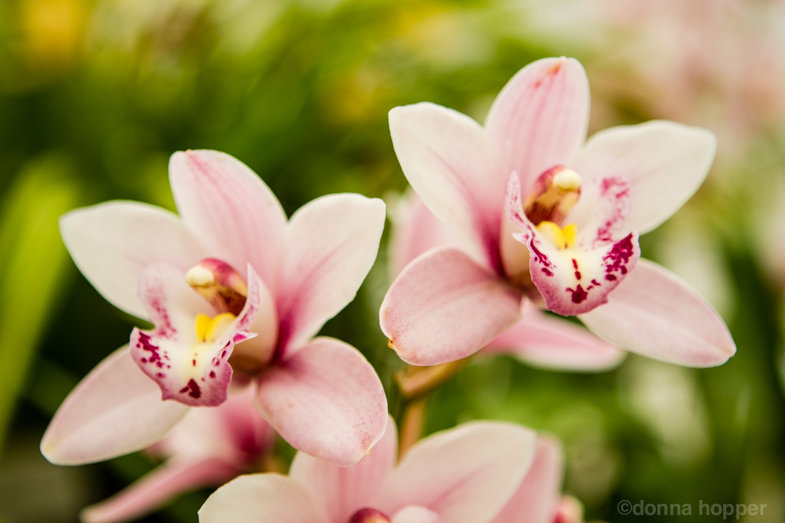 SooToday.com looks forward to our annual late winter visit to the Bellevue Park Greenhouse to clean out the cobwebs and shake those winter blahs.

We've always admired the plant variety and beauty, but never really paid much attention to the plant information scattered throughout the Greenhouse.

Well, today we did and we discovered that the Greenhouse is actually kinda creepy and dangerous.

The first to catch our attention (for obvious reasons) was the Corpse Flower, or Amorphophallus titanum.

Although it is a very fascinating plant that boasts the largest flower in the known plant world and only blooms every few years, the odour given off when it blossoms reportedly smells of decomposing flesh.

Oddly enough, we discovered another plant housed at Bellevue Park that apparently has a similar stench - the Starfish Flower.

Lovely.

Thankfully, neither were in bloom during today's visit.

Other interesting plant varieties we found (at least in name) included Happiness cactus, Angel's Trumpet (toxic if ingested), Tree of Fire, Giant's Club, Bad Boy, Moses in a Cradle, Dumb Cane, Red Riding Hood, and Partytime Alternanthera.

Who knew reading at a greenhouse would be so entertaining.

Should you decide to venture down to the tropical climate of the Bellevue Park Greenhouse, be sure to take note of the vast number of very tasty plants and trees, such as tangerine, pineapple, star fruit, sugar cane, key lime, strawberry guava, sweet kumquat, avocado, mandarin orange, and mango.

The Greenhouse is open to the public daily from 8:30 a.m. to 3:30 p.m.