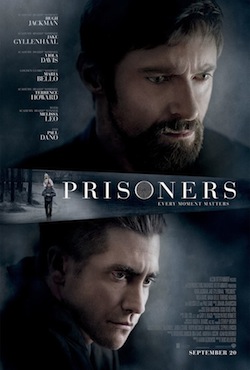 The following movie review was submitted by SooToday.com contributor, Will Youngson.

Prisoners

I would not be surprised if Prisoners was nominated for some big awards this year.

The epic tale of the kidnapping of two young girls, including the trials and tribulations of all of those involved, is one of the best films I've seen all year.

Prisoners shows the horrific experience through several different perspectives: the parents, the detective assigned to the case, and those suspected of committing the crime.

The beauty of the film is that it does so in such an effective way that the audience can both sympathize with and dislike all characters involved.

Don't let the movie's 160 minute runtime scare you, because the film's story and performances are so enthralling that time passes all too quickly.

Hugh Jackman and Jake Gyllenhaal lead a terrific ensemble cast with their performances as a parent of a missing child and police detective, respectively.

Prisoners is a heart-wrenching film that effectively plays through the nightmare of every parent from start to finish.