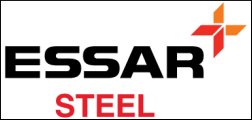 Officials at Essar Steel Minnesota say construction on their new facility is further along than has been recently reported.
The company said it wants to address what it says were inaccuracies in comments made by a Minnesota union representative.
Nashwauk, Minn. is the site of a massive new taconite facility on the Mesabi Iron Range with iron ore reserves estimated at close to two billion metric tonnes.
ESML had hoped to begin pellet production early in 2015, ramping up to full production by the end of the year, according to earlier media reports.
Essar Steel Algoma has a contract with ESML, part of the Essar Group, to begin receiving iron ore supplies in 2017.
In a letter April 11, Essar officials challenged the qualifications of Dan Kingsley, Minnesota representative for Local 49 Operating Engineers, to evaluate the amount of work completed on the large scale project.
In an April 7 SooToday.com article, Kingsley estimated that only 20 percent of work on the actual taconite plant was finished, although he acknowledged that Essar might be basing its higher estimates on groundwork at the site.
"Mr. Dan Kingsley represents one of 15 different building and construction trade unions that are or will be involved with the Essar Steel Minnesota LLC (ESML) project that is being built by Essar Project U.S. Limited (EPUL)," the company wrote. "As such, he would not be in a position to know all the activities taking place on a daily basis to move this massive $1.8 billion project forward. Only those working on the project on a daily basis would have sufficient knowledge of the detailed project plans and activities to judge the status of the project."
In its statement, Essar officials stood by their calculations that 64 percent of the project is complete.
"The level of completion we have reported is audited and verified by a professional engineering firm that conducts quarterly independent evaluations of the project execution for lenders," the company wrote. "Anyone without access to the details of a project of this scale would find it very difficult to make an accurate assessment of the level of completeness."
The company statement goes on to say that despite severe winter conditions, "considerable progress" had been made in pouring concrete foundations and floors, building and tank erections, mill shell assembly, and tailings basin dam construction by contractors.
The Essar response did not address, however, recent reports in the Minnesota media, confirmed by Kingsley, that work at the site has come to a standstill with two major contractors filing liens totaling over $12 million against ESML.
What they did say is that ESML was continuing efforts "to secure the additional funding required to complete the pellet plant portion of the project", and that they were working closely with contractors to meet their completion targets.
The company letter also acknowledged its pellet supply contracts with both Essar Steel Algoma, scheduled to begin in 2017, and Arcelor Mittal U.S.
"ESML is in constant communication with its pellet customers, and fully expects to meet its obligations under both contracts," they wrote.
Essar Steel Algoma had declined to answer a question from Soo Today about what affect the current work stoppage at the Minnesota site might have on their contract with ESML, but last summer and fall, the local steelmaker repeated they had no concern because the contract for delivery was set to begin in 2017.
ESA has extended also its contract for iron ore pellets with Cliffs Natural Resources, set to end in 2016, until 2024.