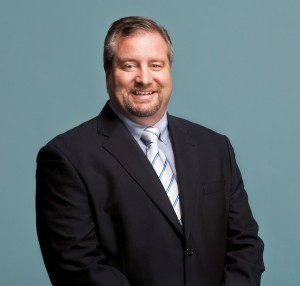 NEWS RELEASE
MICHAEL MANTHA
NDP CANDIDATE FOR ALGOMA-MANITOULIN
*************************
Northern Ontario devastated under Liberal government
NDP Candidate Michael Mantha remains proud of his accomplishments for families in Algoma-Manitoulin despite the Liberal candidate's desperate attacks and political games.
Mantha who has been running a positive campaign based on his proven track record of delivering real results for Northern families says he's disappointed by the poor taste shown by the liberals yet again.
"For 8 years Northern Ontario families have suffered under the Liberal government" Mantha said.
"The Liberals track record for Northern Ontario speaks for itself. They've slashed the MNR budget, closed 10 Provincial Parks, cancelled the Bear Wise Program, cancelled the Jr. Ranger program, sold the ONTC putting northerners out of work, privatized our winter road maintenance causing dangerous conditions and sold our crown lands to the highest bidder. They have sat by and watched as industry and investment has up and left the province taking our jobs with them" Mantha asserted.
"Under the Liberals life has become more difficult for Northern Families. Our hydro bills are skyrocketing, we get gouged at the gas pumps, auto insurance rates continue to raise, all while CEOs get handed bonuses. The Liberals voted against my Bill to remove HST off home hydro bills and both the Liberals and Conservative voted against my Bill requiring resources mined in Ontario to be refined in Ontario. My bill would have created thousands of jobs not only at mine sites, but in refining and manufacturing sites across the province.
"This Liberal government has wasted taxpayer's dollars on scandals like eHealth, Ornge Air Ambulance, Gas Plants and watered down Chemo Drugs. Liberals have made no compelling case for the proposed refurbishments at Darlington and Bruce and no one trusts they can do the job right. Northerners have seen Liberals make big promises before, but time and again we see those same promises fall through. That's the Liberal record."
"I'm proud of what I have done for families in Algoma-Manitoulin. Since being elected I've overseen more than $30 million in investments for economic development projects. I have worked with industry to re-open vacant mills in Wawa and White River to generate good jobs in the forestry sector. We secured funding to continue the Chi-Cheemaun ferry service to assist tourism and protect jobs on Manitoulin Island. I successfully acquired much needed funds for hospitals and long-term care facilities in addition to dollars for infrastructure and road improvements across Northern Ontario."
"I will continue to stand up for families in Algoma-Manitoulin, and only New Democrats can be trusted to respect the North and make life more affordable for Northern families." Mantha stated.
*************************