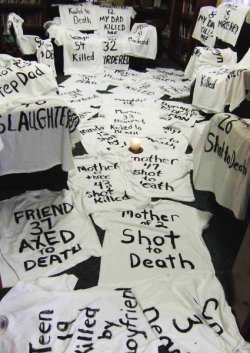 NEWS RELEASE
WOMYN 4 SOCIAL JUSTICE
*************************
Womyn 4 Social Justice presents its sixth Annual Memorial March For Missing And Murdered Women in Canada
We will be commemorating these lost loved ones on February 4, 2013, from noon until 2 p.m. in front of the Sault Ste. Marie Courthouse on Queen Street.

We, and many other groups, continue to keep this issue front and centre.
These Missing and Murdered Woman, are part of our families and our communities, they are our sisters, daughters, mothers, grandmothers, granddaughters, aunts, and friends who have been murdered or are missing and unaccounted for.

Indigenous Women are the largest percentage of these Missing and Murdered Women.
The number officially recognized is 500, but those working in the field of women's issues and woman's rights, say the number is much higher, they quote 3,000 Indigenous Women Missing and Murdered in Canada.

One is too many.
Please join us on February 4, 2013.
Come out and stand with us, with your heart sign, on Queen St. as we remember these women.
Help us keep this issue of justice for missing and murdered Indigenous women front and centre in Canada.
Help us show police and government that more must be done to stop racist and sexist attacks against Indigenous women in Canada.

This year we are having a guest speaker, Gladys Radek, one of the co-founders of Walk 4 Justice, who works tirelessly on this issue and is continually raising awareness about the Missing and Murdered Woman here in Canada.
This issue of Missing and Murdered Women in Canada has been brought to the attention of the United Nations and Amnesty International. Both organizations have worked with Gladys on events in Ottawa.

We feel very honoured to have her speak at our event and share her experience and knowledge.

There will be coffee and hot chocolate available.
Dress warmly, as we will be outside the whole time.
Bring your own heart signs or use one of ours.
This event is entirely focused on these women, we ask that there be no pamphlets, flyers, or anything handed out to take away from the focus of this event.

Thank you,

- Womyn 4 Social Justice
*************************