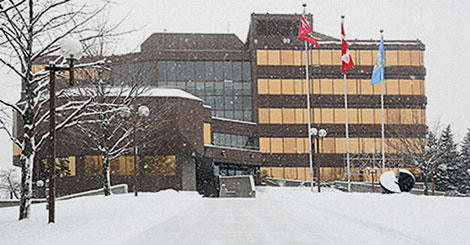 SooToday has asked some of our city's elected leaders what they plan to do in terms of New Year's Resolutions for 2016.
"I haven't put my mind to any (New Year's Resolutions) yet," wrote Mayor Christian Provenzano in an email response to SooToday Wednesday.
"I am resolved not to ponder any resolution which I quite likely will not give due consideration one day after it is written. Happy New Year," wrote city councillor Steve Butland.
Councillor Matthew Shoemaker wants to read more.
"My personal resolution is to do more leisure reading. I find that between my law practice and council materials, I've fallen behind in reading for pleasure, and I'd like to get back into it."
"As a councillor my New Years resolution will be to get to know the new Ward 2 councillor and develop a good working relation with whom ever that is. My council focus, though not really a resolution, will be on the economy heading into a difficult 2016," Shoemaker wrote.
"My new years' resolution is very simple. Every day, carry out a "random act of kindness. That could be helping a senior citizen cross a busy street, an honest compliment, a smile, an ear to listen, any small act of caring…a compassionate act is it's own reward," councillor Judy Hupponen replied.
Exercise, staying healthy and enjoying more family time are high on the personal priority list for Ward 5 councillor Marchy Bruni.
Politically, Bruni wrote his priorities will be to "continue to represent Ward 5 constituents, working together with the mayor, council and city staff on moving the city forward, and to work on city budgets to minimize any tax increases."
"From a councillor perspective, my biggest wish is that we as council work together, along with city staff, to minimize the tax burden on local residents," councillor Paul Christian replied.
"I plan to engage in some personal leadership development and to commit to reading more books," wrote Jennifer Sarlo, Algoma District School Board (ADSB) chair.
"I want to be sensitive to, and care for, the needs of others around me, in our city, and in our world. With that in mind I am looking forward to returning to Zambia at the end of April," Sarlo wrote.