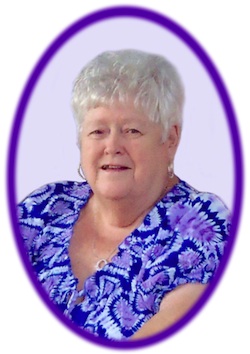 SooToday.com has received the following notice from the Arthur Funeral Home & Cremation Centre regarding a longtime resident known to many for her work in concessions at the Sault Memorial Gardens and as a familiar presence at Snow White Laundry:
*************************
ANDERSON, Mary Margaret "Popcorn Mary" – Passed away peacefully at the Sault Area Hospital on Sunday, February 3, 2013 in her 71st year.
Daughter of the late Gordon and Mae Anderson.
Dear sister of the late Huetta Craig (late Harry), late Ethel LePage (late Paul) and Barbara Fiacconi (late Royce).
Loved aunt of Shirley Amore (John), Hugh Craig (Janet), Sheila Craig, Phil LePage (Donna), Paula LePage, Richard Fiacconi (Beverly), Royce Fiacconi and Ronnie Fiacconi (Gina).
Great aunt of 14 and great great aunt of 8.
Special friend of Mary Lou Harris.
People will remember Mary from the Memorial Gardens where she was in charge of the concessions for over 50 years.
You would also recognize her from Snow White Laundry.
Mary was a long time member of Beta Sigma Phi.
Friends may call at the Arthur Funeral Home & Cremation Centre on Wednesday, February 6, 2013 from 6-9 p.m.
Funeral Mass to be celebrated from Precious Blood Cathedral on Thursday, February 7, 2013 at 10 a.m., Rev. Hamish Currie officiating.
Memorial contributions to the SAH Foundation, Canadian Diabetes Association or the Kidney Foundation would be appreciated by the family.
Expressions of sympathy may be offered here.
Members of Beta Sigma Phi Sorority are requested to assemble at the Arthur Funeral Home on Wednesday, February 6, 2013 at 5:30 p.m. for a memorial service for their late sister Mary Anderson.
**************************