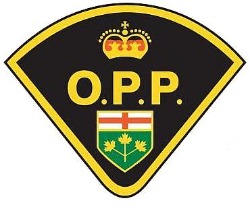 NEWS RELEASE
ONTARIO PROVINCIAL POLICE
*************************
2:30 p.m. update
ESPANOLA – On May 23, 2014 at approximately 6:40 a.m., officers from the Espanola Detachment of the Ontario Provincial Police (OPP) responded to a two vehicle collision on Highway 17, near Manninen Road, Lorne Township.
Preliminary investigation revealed that a westbound passenger vehicle struck an eastbound tractor-trailer.
The 23-year-old male driver, of the passenger vehicle, was air lifted to the hospital with serious injuries and is listed in critical but stable condition.
The 59-year-old male driver, of the tractor trailer was also transported to hospital via ambulance where he was treated for minor injuries and later released.
The investigation is continuing with the assistance of an OPP Collision Reconstructionist and an OPP Technical Traffic Collision Investigator who are on-scene at this time.
The highway is now open.
*************************
12:08 p.m. update
Espanola OPP report that traffic is now moving in one lane on Highway 17.
11:56 a.m. update
Ontario Provincial Police in Sudbury said at 11:50 a.m. that Highway 17 between Espanola and Sudbury is expected to open to one lane within the next half hour after a two-vehicle collision that took place early this morning.
The closure is at Manninen Road, in Walden.
No details have been released about the crash.
SooToday.com spoke with one motorist who said he had been stuck in traffic for hours on his way back to Sault Ste. Marie.
Watch SooToday.com for updates.