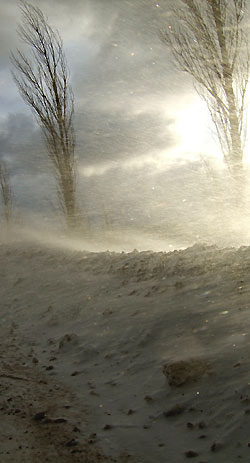 WEATHER ALERT
ENVIRONMENT CANADA
*************************
Special weather statement issued for: Manitouwadge - Hornepayne - White River - Dubreuilville - Wawa - Pukaskwa Park - Agawa - Lake Superior Park - Searchmont - Montreal River Harbour - Batchawana Bay - Sault Ste. Marie - St. Joseph Island - Greater Sudbury and vicinity - Elliot Lake - Ranger Lake - Timmins - Cochrane - Iroquois Falls - Chapleau - Missinaibi Lake - Gogama - Foleyet - Kirkland Lake - Englehart - New Liskeard - Temagami - Blind River - Thessalon - Espanola - Killarney - Manitoulin Island
Current details:
Major winter storm threatening later this week.

An Alberta clipper and a Texas low are expected to develop by Wednesday evening and then will both track towards the Great Lakes on Thursday.
Latest indications suggest both of these weather systems may merge into a major winter storm by Friday which may then track across the Great Lakes and Northern Ontario into Hudson Bay.

This may set the stage for quite a potent and large winter storm by Friday.
Significant amounts of snow are possible for Northwestern Ontario which should remain in the cold Arctic air right through.

Over Northeastern Ontario, precipitation will probably start out as snow then may change through ice pellets and freezing rain to rain, with the greatest chance of a changeover to rain near the north shore of Lake Huron and Georgian Bay as milder air tries to move in for a short visit by Friday morning.

Much colder Arctic air will quickly return to all districts by Friday evening as very strong and gusty winds blast a cold front quickly t hrough to the east of the province.

This winter storm has the potential for significant impact on travel beginning Thursday as snow ahead of the Alberta clipper and Texas low spreads into Northwestern Ontario.
Such winter storms typically produce 15 to 30 cm of snow on their cold northwestern side.
On the milder eastern side of the storm, a coating to 10 cm of snow plus 10-20 mm of rain along with ice pellets and some freezing rain often appear.
Very strong winds in the wake of this winter storm centre may also be an issue to deal with by Friday.
There is still some uncertainty as to the exact track of the storm centre.
This will affect the location of the heaviest snow and how far north the freezing precipitation and rain get into Northern Ontario.

Environment Canada is closely monitoring this developing situation and will update this statement accordingly.

The public is advised to monitor future forecasts and warnings as warnings may be required or extended.
*************************