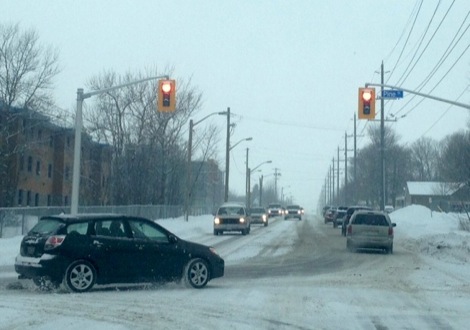 Motorists in the north end of the city were pleased to see the barriers and 'road closed' signs finally come down at the Pine Street extension at Northern Avenue today.

The delay in opening the Pine Street extension from Northern Avenue to Second Line was due partially to the last-minute funding confirmation from the Ministry of Transportation, City of Sault Ste. Marie Design and Construction Engineer, Carl Rumiel, told SooToday.com.

This pushed back the completion of construction on Second Line, Rumiel said, and the extention couldn't open until the intersection at Pine Street and Second Line was finished.

The intention of the extension of Pine Street is to ease traffic congestion along the Great Northern Road corridor.