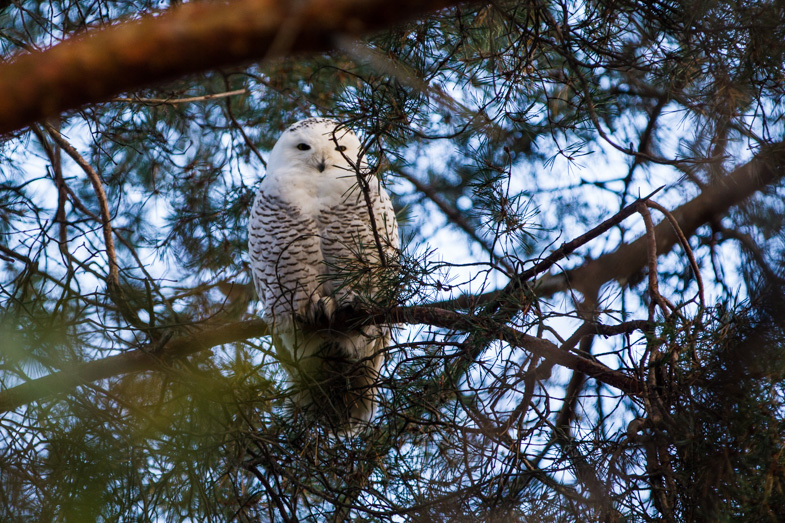 Thorneloe Crescent was visited by this voracious killer of lemmings on Sunday.
Residents report the predaceous bird showed up sometime around 8 or 9 a.m.
At least that's when they first noticed it.
SooToday's Donna Hopper dropped by and the snowy owl was still there as of 5 p.m.
We can't say for sure what it was up to, but if National Geographic is right (and we're pretty sure they know about these things) it was probably hankering for lemmings.
An adult snowy owl can eat as many as 1,600 lemmings a year. Yikes!
So lock up your lemmings, people of Throneloe Crescent.