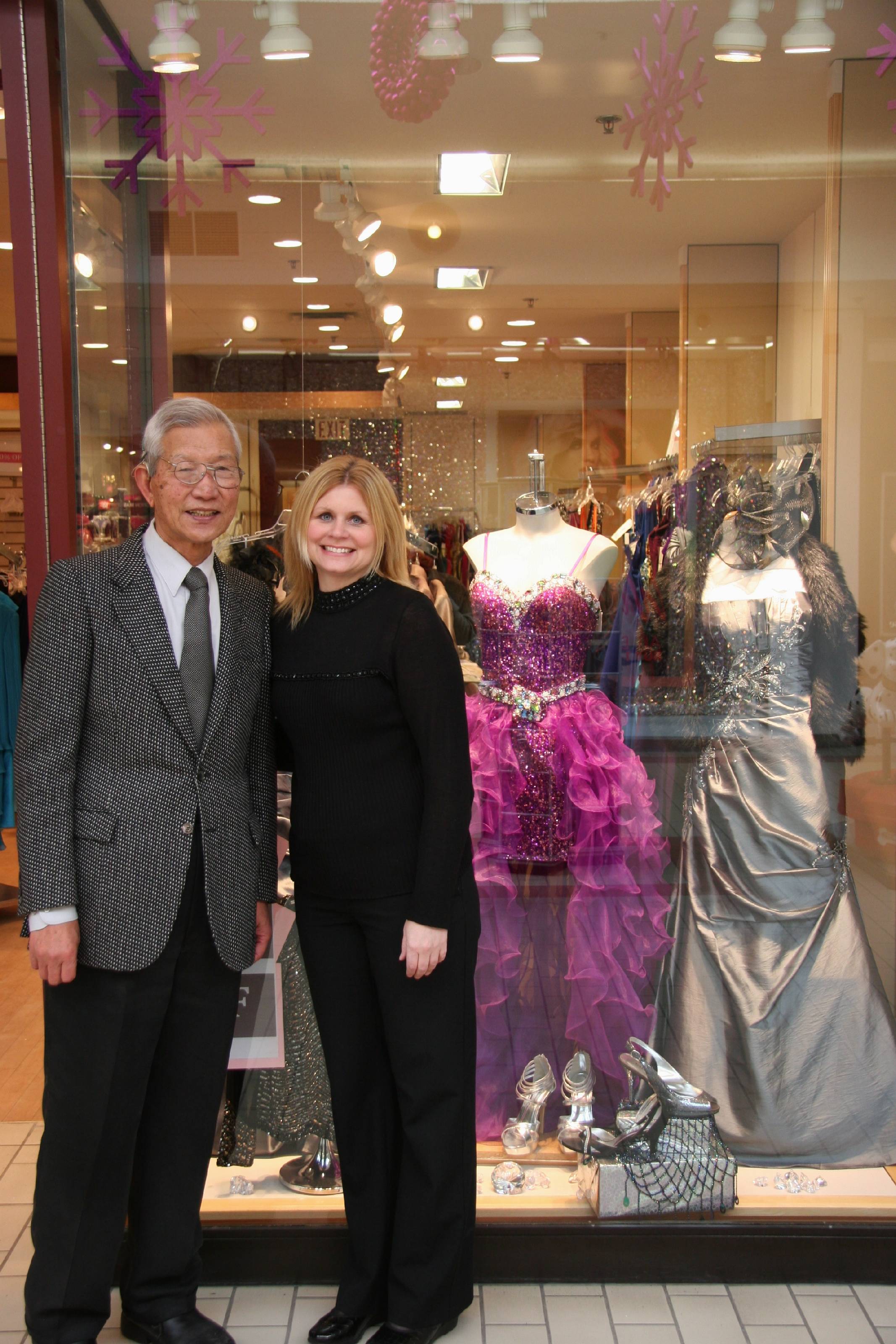 NEWS RELEASE
SUZIE YOO BRIDAL BOUTIQUE

*************************
A prominent local business has passed hands, and now with a new location and owner, is ready to welcome the Sault back to its bridal boutique.
Suzie Yoo Bridal Boutique has been a part of Sault Ste. Marie's retail landscape for decades, and after 25 years in the Station Mall, the locally loved store has not only changed owners, but locations as well.
New owner Barb Greensted says that, "Queen Street was a natural choice when looking for a location for the store."
The boutique is now located at 536 Queen Street East, just west of Brock, an area that is already home to a number of boutique businesses.

This isn't Barb's first time on Queen; she previously owned another business on Queen Street for a number of years and is thrilled to once again be a part of the downtown core.
The friendly atmosphere and positive vibe on the store's new street makes it the perfect place for the relaunch of this timeless retail shop.

Suzie Yoo was previously owned by Suzie Yoo and after her passing, her husband David Yoo continued to run the store.
With Barb's new ownership of the store, it gives the opportunity to continue Suzie Yoo's goal of providing premium bridal and formal wear services to the residents of Sault Ste. Marie.

The newly renovated boutique on Queen offers much more than just wedding dresses, but also serves all prom, grad, formal wear, and accessories needs as well.
Barb is inviting the public to visit the new location and staff at Suzie Yoo for what she calls, "Your one stop shop for everything you need for that special day."
*************************