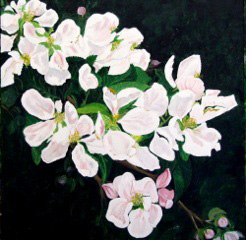 NEWS RELEASE
ALGOMA ART SOCIETY
*************************
Eight Algoma Art Society artists will be participating in a Spring Art Show & Sale on Saturday, April 26 in the Station Mall in the former English Butler Store near Walmart.
The event will be from 9:30 a.m. to 5:30 p.m.
Artists will be demonstrating their work, as well as selling original art work, reproductions and cards.
The eight participating artists are: Doris Anne Ray, Pat Baker, Nancy Caldwell, Judy Henderson, Hilkka Pellikka, Warren Peterson, Zoey Wood-Salomon, and Carol Zarudenec Smith.
Come out and enjoy an afternoon of wonderful art.
*************************