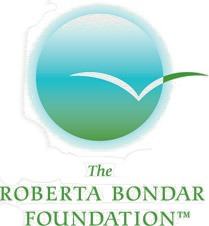 Canada's first woman in space is still on the move.
22 years ago Roberta Bondar blasted into history and, today she opens her newest exhibition at the Telus Centre in Calgary, Alberta.

The exhibition is called Within the Landscape - Art Respecting Life.
This limited-time travelling exhibition and learning experience features fine art photography from The Roberta Bondar Foundation, capturing natural landscapes from forests, lakes and rivers, coastal and marine, desert and semi-desert, grasslands, wetlands and ice across biomes.
According to Bondar, "The photographs in the exhibition, Within the Landscape ~ Art Respecting Life, are intimate portraits of Earth's unique surface and singular biodiversity. Through these images, The Roberta Bondar Foundation hopes to rejuvenate interest in and develop respect for the natural environment in its complexity. If we love what we see, we will engage in how to protect it."
It will run from Friday, January 24 to Sunday, June 15 at Telus Spark in Calgary.
The exhibit will also be coming to the the Art Gallery of Algoma, stay tuned for more information as it becomes available.
For more information visit Travelling Exhibition- The Roberta Bondar Foundation