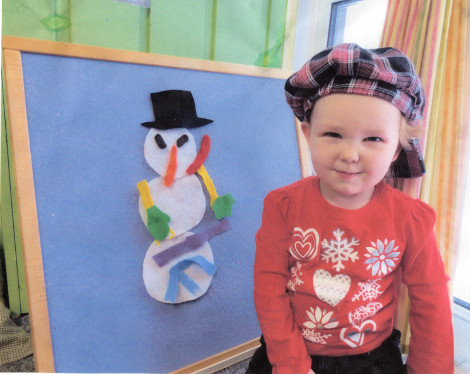 SooToday.com received the following letter from reader and local mom Rachel Punch, who is concerned about the possibility council will decide to get out of the daycare business after provincial funding cuts announced earlier this year.
*************************
The city should be celebrating the work done by the staff at Maycourt and Jessie Irving children's centres, not contemplating closing or selling the centres off to the private sector.
The programming and standard of care at these two facilities is higher than that of any other facility I am aware of.
Our city may be one of the few that still maintains its municipally run daycares, but these centres are one of the services that make our city a great place to raise a family.
An investment in the development and education of our youth is an investment in our city's future.
Our two-year-old daughter attends Maycourt Children's Centre and our two-month-old daughter is on the waiting list for the facility.
If these centres were to close, our daughters would find themselves back on the waiting list of 1,044 children needing child care.
This list will grow as all the children from both centres will be placed on the list.
My husband and I need daycare for our children in order to work.
If you close these centres, parents like us will be left scrambling.
There are many quality home daycare providers, but that is not always the case.
In Toronto, four children have died in unlicensed daycares in the last 10 months.
Unlicensed daycare providers can legally have up to five babies (under two) in addition to their own children under current regulations.
There is very little oversight and monitoring of unlicensed daycares, sometimes resulting tragic consequences.
Please don't take away the peace of mind I have dropping my child off at Maycourt every weekday morning, where I know she will be safe, well fed and provided the opportunities to play, learn and develop into a good citizen in our community.
Rachel Punch
*************************
Previous SooToday.com coverage of this story:
City faces child care challenges
(PHOTO: Sophie Halford is pictured at Maycourt Children's Centre with her snowman artwork. Photo supplied)