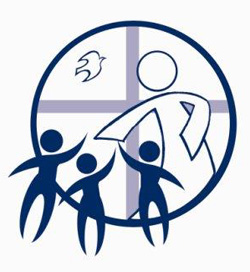 NEWS RELEASE
HURON-SUPERIOR CATHOLIC DISTRICT SCHOOL BOARD
*************************
The Huron-Superior Catholic District School Board (HSCDSB) will be hosting two free public events next week featuring noted experts in the field of child health and well-being.

On Monday, April 28, Dr. Bruce Ferguson will be the guest presenter at a free public workshop titled Working Together to Make Our Children Successful.
Dr. Ferguson is a Senior Consultant and the founding Director of the Community Health Systems Resource Group at the Hospital for Sick Children.
He works to build networks and improve systems of care and support for children and families and is an advocate for children and youth, particularly those marginalized by race, poverty, gender, religion and ethnicity.

"Dr. Ferguson's visit will help our staff get a better picture of how they can take action to ensure the needs of all children and youth are attended to in our school system. Dr. Ferguson's expertise is something that can be beneficial to our parents, partners, and stakeholders, who work with us to provide a healthy learning environment for our students," said HSCDSB Superintendent of Education, Rose Burton Spohn.

Dr. Ferguson's presentation will take place at 7 p.m. at the Mount St. Joseph Centre gymnasium.
A question and answer session will follow at 8 p.m. 


On Wednesday, April 30, Dr. Adèle Lafrance Robinson will be presenting at the St. Basil Secondary School Amphitheatre beginning at 6:30 p.m.
Dr. Lafrance Robinson will focus on how parents can support the emotional development of teens.
She will offer practical strategies to reduce stress and improve students' self-esteem, school success and social skills.

This presentation will be particularly informative for parents of students in Grades 7 through 12.
The event, sponsored by the School Councils of St. Basil Secondary and St. Mary's College, includes refreshments, appetizers and child-minding services.

Once again, the public is invited to attend these events free of charge.
To confirm your attendance at either, or both, of these speaking engagements, go to eventbrite.ca.
*************************