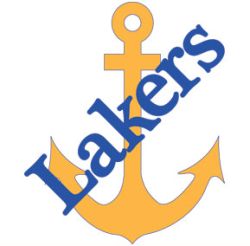 The Lake Superior State hockey team will have a new face behind the bench when the 2014-15 Western Collegiate Hockey Association season opens.
The university announced on Saturday that Damon Whitten has been named the new coach of Laker hockey.
Whitten was introduced at a press conference on Saturday afternoon at Lake State.
"It's a great honour to be named head coach of LSSU hockey," Whitten said at the announcement. "Laker hockey has a rich and storied tradition. It will be our responsibility to rebuild this tradition in the manner that coaching greats such as Rick Comley, Ron Mason and Jeff Jackson once did."
Most recently, Whitten served as an assistant coach at Michigan Tech, a position he held since July 2010.
Whitten takes over for Jim Roque.
The school announced in March that Roque's contract would not be renewed after the hockey program missed the playoffs in their first season in the WCHA