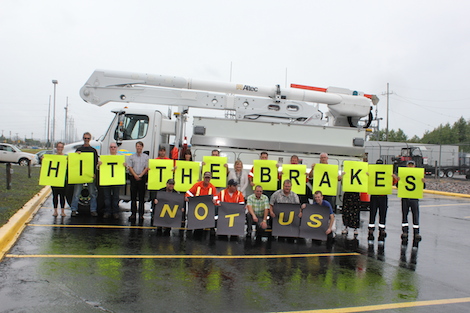 NEWS RELEASE
ALGOMA POWER INC.
*************************
Algoma Power Inc. (a FortisOntario Company) has launched its "Hit the Brakes" campaign to increase driver awareness of crews working along the roadside.
The Company has placed bright yellow stickers on its service vehicles to make vehicles more visible in work zones.
"The safety of our employees and the public are paramount" says Tim Lavoie, Regional Manager and Director of Northern Development of Algoma Power Inc.
"We hope that by increasing the visibility of our vehicles, drivers will slow down in work zones."
In recent years, the Electrical Utility Industry has experienced two fatalities and multiple close calls involving its crews working along the road on a job site.
Drivers are encouraged to approach with caution when entering temporary roadside work zones by being alert, slowing down, passing only when safe, and leaving enough room for both the employees and oncoming traffic when passing on reduced size lanes.
Algoma Power asks that you please "Hit the Brakes" and ensure you do your part to maintain a safe work area for roadside workers.
Our workers depend on it.
Algoma Power Inc. is also a proud member of Sault Ste. Marie Safe Communities Partnership, working together for safer communities to work, live and play.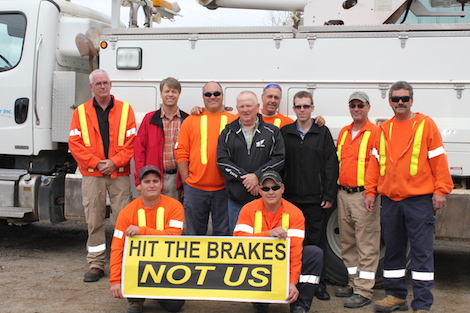 *************************