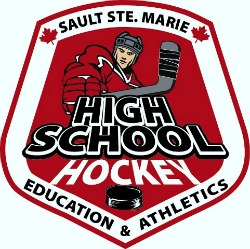 Call it a tough end to the season for a pair of Sault Ste. Marie's high school hockey teams on Tuesday evening.
The St. Mary's Knights and Korah Colts both spent the early part of this week competing at their respective NOSSA tournament. St. Mary's took part in the AA NOSSA tournament in North Bay while Korah was in Sudbury for the AAA NOSSA event.
St. Mary's split their opening two games, opening the tournament with a 6-0 win over Algonquin (North Bay) before dropping a 3-0 decision later in the day Monday to St. Charles of Sudbury.
Thanks to a 6-1 win over West Ferris of North Bay early on Tuesday, the Knights advanced to the tournament final where they face undefeated St. Charles, who beat Algonquin (North Bay) 10-1 earlier in the day to cement their championship berth.
St. Charles capped the perfect tournament, beating St. Mary's 2-1 in in the final.
Scoring details from St. Mary's games were unavailable at the time of writing.
In the AAA NOSSA tournament in Sudbury, Korah used a win and a pair of ties to advance to the final.
The Colts opened the tournament with a 3-3 tie against Confederation (Sudbury) on Monday morning. Jarret Litalien, Matt DiBerardino and Mitchell Oliverio scored for the Colts in the tie.
In their second game on Monday, Korah blanked Widdifield (Sudbury) 4-0. Oliverio had a pair of goals for the Colts in the win while DiBerardino and Jay Johnson also scored in the win.
A 3-3 tie with Lasalle (Sudbury) on Tuesday morning helped Korah advance to the final. DiBerardino scored his third goal of the tournament while Jaydon Reid and Aaron Savage also scored in the tie.
In the final, Korah dropped a 9-4 decision to Confederation. DiBerardino had a pair of goals in the loss while Savage and Johnson also scored.
Brady Jones, who was named the tournament MVP, scored three times for Confederation in the win while Brandon Dumouchel and Andrew MacKinnon added two goals each.