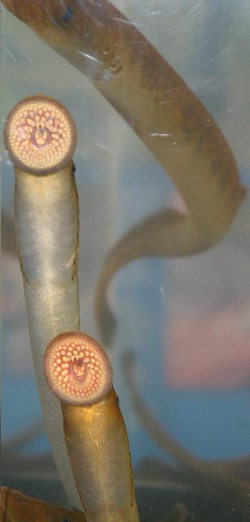 NEWS RELEASE
INTERNATIONAL LAKE SUPERIOR BOARD OF CONTROL
*************************
The International Lake Superior Board of Control, under authority granted to it by the International Joint Commission, has permitted the opening of Gate 16 at the Compensating Works structure at the head of the St. Marys River to facilitate sea lamprey trapping beginning this week.
The gate has been partially opened 5 centimeters (2 inches) to provide enough attractant flow for trapping.
The trapping is expected to take place through August.
Also, the Board would like to invite everyone to its annual public teleconference and webinar, which is scheduled for Tuesday, June 17, 2014, and this year will be offered through both an afternoon (2 p.m.) and evening session (6 p.m.)
During the meeting, the Board will provide an overview of Lake Superior regulation, recent hydrologic conditions in the upper Great Lakes, and other activities, and will open the lines up to public questions and comments.
Details on how to join the meeting are attached in the following pages, or can be found on the Board's website.
For further information please contact Mr. Jacob Bruxer, Canadian Regulation Representative, International Lake Superior Board of Control, by phone at (613) 938-5862 or by e-mail at Jacob.Bruxer@ec.gc.ca
Additional information can be found at the Board's homepage: http://ijc.org/en_/ilsbc or on Facebook.
*************************