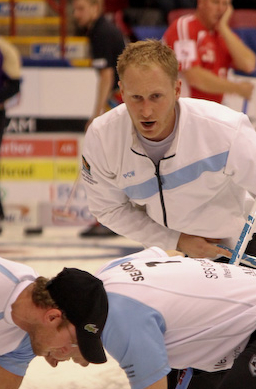 Sault Ste. Marie's Brad Jacobs wrapped up the Grand Slam of Curling on Sunday evening with a second place finish in the Players' Championship.
Jacobs dropped a 4-3 decision to Kevin Martin in the final.
Martin built up a 4-1 lead through four ends thanks to deuces in the second and fourth ends.
After blanking two ends, Jacobs would score one in the seventh end before stealing one in the eighth end.
The win marked the end of the road for Martin, who announced earlier in the tournament that he would be retiring following the completion of the event.
"Who would have thought it would be our team?" Jacobs said on the tournament website about being Martin's final opponent. "I definitely would have thought it would be (Glenn) Howard or (Jeff) Stoughton or someone like that but it's something we'll remember, for sure playing Martin the last game and he really wanted to win. It was a really fun game."
Sunday's win marks the eighth time Martin has won the tournament and he retires as the all-time Grand Slam wins leader with 18 titles total.