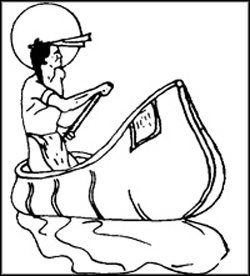 NEWS RELEASE
BATCHEWANA FIRST NATION
*************************
Batchewana, ON – Batchewana First Nation is thrilled to announce this year's Powwow themed, "Abinoojiiyag Gekinoo'Amawindwaa" (teaching our young).
This spectacular event will take place at the Rankin Powwow grounds located at 142 Gran Street.
Beginning on Saturday, August 30, the master of ceremony, Joel Syrette, will initiate two grand entries - the first at 1 p.m. and the second at 7 p.m.
Host drum, Bear Creek will provide the opening song and head veteran, Steve Fleagle, will lead the procession followed by a rotation of head dancers.
Day 2 of the festivities (Sunday August 31) will begin with a grand entry starting at noon.
Batchewana First Nation's War of 1812 Commemorative Medal & Banner will be on display all weekend and Anishnabek vendors will be on site offering a wide variety of handmade crafts, and delicious traditional foods for everyone to enjoy.
Rough camping is available, Batchewana First Nation chief and council hope to see you there!
*************************