A rooming house in downtown Sault Ste. Marie that was once slapped with $120,000 in fines for numerous fire code violations has been transformed into a residence for post-secondary students.
An online listing is offering accommodations for rent at 314 Albert Street East, an 18-room, 4-bathroom building that has undergone extensive renovations since it first generated headlines last year. A new sign at the front entrance calls it "The Residence."
Land registry documents obtained by SooToday show that a numbered company operated by Jim Brogno sold the rooming house to a local company last December for $270,000 — $50,000 more than it was acquired for two years ago.
The building is well-known to both the fire department and the Sault Ste. Marie Police Service. As SooToday first reported last year, Brogno's numbered company was found guilty of nine provincial fire code offences related to the building and given 30 days to pay a staggering $120,000 in provincial fines.
An appeal by the company was considered abandoned and subsequently dismissed in provincial offences court last November.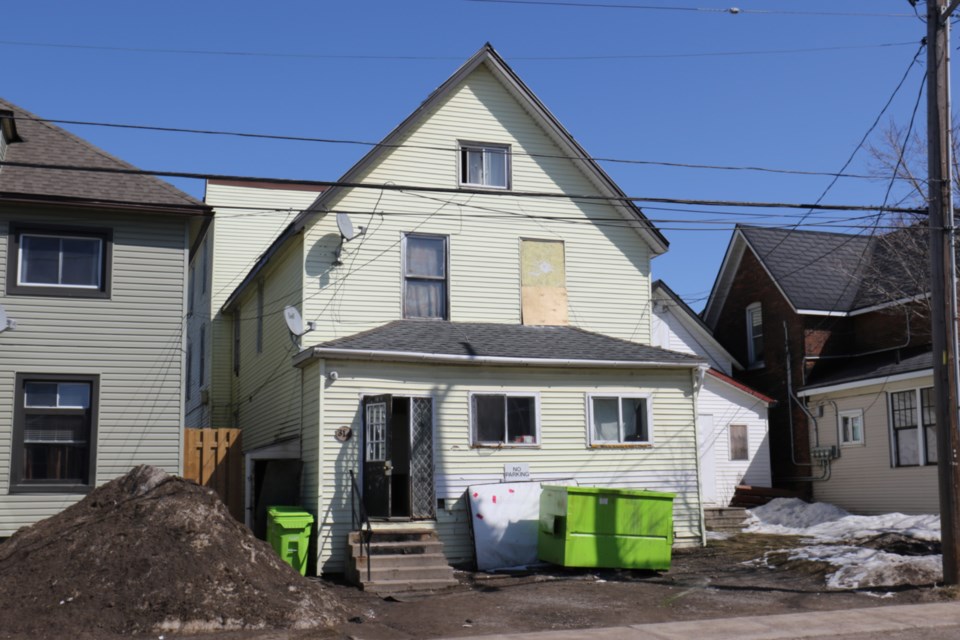 Land registry records show that the Albert Street property was purchased in cash by a company called The DK Royal Star Groups Inc. The city confirmed that Brogno did not use the sale proceeds to pay any of his outstanding fines.
The company director at DK Royal Star Groups who signed for the purchase was Dasa Kumar Subramaniam, a well-known local entrepreneur with business interests in both Sault Ste. Marie and White River, Ont.
Although the property was the subject of a number of bylaw infractions over the past couple of years — resulting in the property being boarded up due to unsafe conditions and a number of its displaced tenants establishing an encampment on the corner of Gore Street and Albert Street East — Subramanian told SooToday earlier this year that a complete overhaul of the property was in the works in an effort to provide affordable housing for post-secondary students.
A number of new items had to be purchased for the renovations over the summer, including new doors, windows, flooring and drywall. "It was in bad shape — really, really bad shape," Subramaniam told SooToday during a telephone interview in May.
Subramaniam did not respond to a request from SooToday this week to talk about the completed renovation.