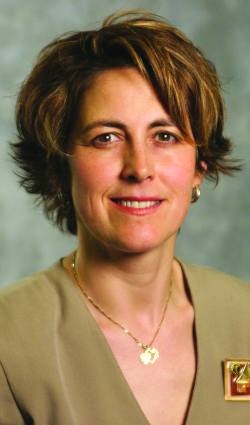 NEWS RELEASE
CAROL HUGHES,
MP ALGOMA-MANITOULIN-KAPUSKASING
***********************
OTTAWA – Carol Hughes secured a commitment from the Minister of Transportation to meet with stakeholders trying to save passenger service on the Algoma Central railway during question period today.
The Minister's silence on correspondence was raised in parliament by Hughes in order to turn up the heat and focus the government on this important issue as the deadline for this year's season looms.
"Without that funding hundreds of jobs will be lost from Sault Ste. Marie to Hearst," said Hughes. "Between $38 to $48 million in annual economic benefits for the region will vanish."
Hughes says while the government provided a short-term fix last year, they were only addressing a crisis they created themselves after changing the subsidy for passenger service in rural and remote areas.
She reminds people that, by this government's standards, places like Oba are not considered rural or remote.
"Why has the Minister failed to meet with stakeholders and failed to respond to a proposal that will preserve passenger service in Northern Ontario, reduce operating costs, and transition away from a subsidy in five short years?"
In response the Minister indicated she would be in contact with stakeholders to discuss the latest proposal.
"That's the way parliament is supposed to work, but I will wait until we see a solution before I consider this issue closed," said Hughes. "I hope the Minister ensures the ACR will get the attention it deserves. Jobs in the north are too precious to fritter away."
*************************