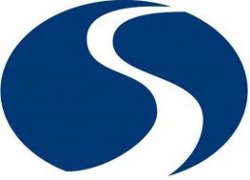 NEWS RELEASE
SAULT AREA HOSPITAL
*************************
In the fall of 2013, the Algoma District Cancer Program (ADCP) at Sault Area Hospital (SAH) embarked on a pilot project to implement a Patient and Family Advisory Council (PFAC).
The purpose of a PFAC is to engage patients and their families, gather their advice on advancing a patient-centred approach to health, and improve the patient experience across the cancer journey.

The hospital's model of a PFAC is consistent with Cancer Care Ontario's focus on partnering patients and health care providers to advance a patient-centred approach to health.
The ADCP's Patient and Family Advisory Council consists of four patient advisors, four ADCP staff members and one other staff member from outside of the cancer program.

"The scope of the PFAC is to share ideas based on patient/family experiences, develop a collaborative vision of patient-centred care, improve the patient experience, improve communication between patients/families and staff, and provide input and feedback on programs, services and policies," explains Brenda Lynn, Director of Oncology and Renal Programs at SAH.
"At the heart of this initiative is the belief that health care staff and the patient are working as partners in care, and by working together, better health care outcomes, wiser allocations of resources and greater patient/family satisfaction will be achieved."

On October 22, the ADCP held an orientation session for the PFAC and since then, the Council has met four times.
"We have already dealt with a number of process improvements that have been brought forward by ADCP staff," says Lynn. "The intent is to establish priority engagement activities, thereby maximizing opportunities to partner with PFAC members in driving system change."

"The PFAC provides an excellent opportunity for staff and physicians to listen to patients and their families and respond to their feedback," says Medical Director of the ADCP, Dr. Silvana Spadafora. "This patient-provider relationship also enables patients and families to add their valuable input into shaping the future of the oncology program."

The patient advisors on the PFAC endorse the idea of advisory councils as ways to provide meaningful feedback and promote effective communication between patients and their care providers.
"I am really enjoying working with this cohesive group and I feel I am making a valuable contribution," says Mary Coulas, Patient Advisor. "As both an ADCP patient and caregiver, I think that hospital users offer a unique perspective that is very valuable in shaping the overall patient experience."

The ADCP's PFAC is a pilot project and a model for the ultimate introduction of PFACs across other areas of the hospital.
"The goal is to expand this model of collaboration and partnership between care providers and patients/families across the hospital so that all patients and their families can participate in this beneficial process," says Lynn.
To find out more about SAH, visit www.sah.on.ca
*************************