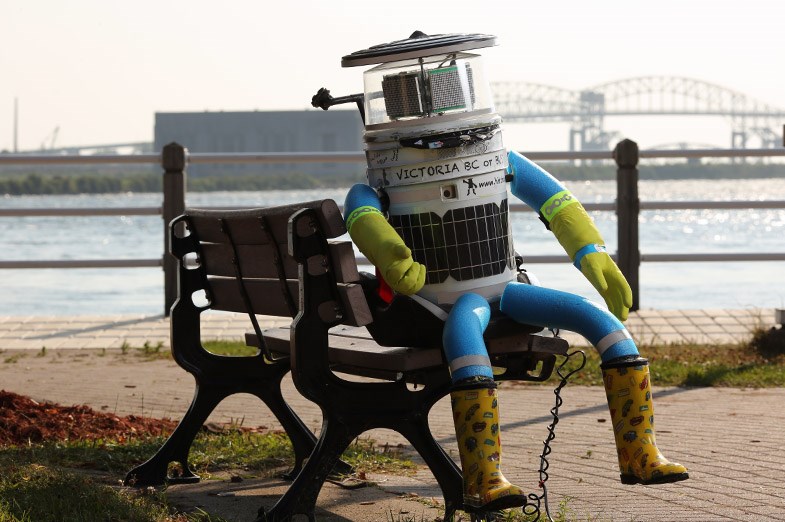 It has crashed a wedding, been to a pow-wow and dipped its boots in Lake Superior but it seems that the hitchBOT will soon be able to rest its world-famous thumb.
According to a recent Canadian Press article published in our National News section, the hitch-hiking robot that passed through Sault Ste. Marie earlier this month has almost completed its cross-Canada journey which began in Halifax in July.
The robot has captured the imaginations of people across the world who are following its journey on Twitter, Facebook and through its website.
The hitchBOT last checked into its Twitter account on Thursday morning from Kelowna, BC, which is about six and a half hours drive to its final destination in Victoria.
Previous SooToday.com coverage of this story:
What? You've never heard of a hitch-hiking robot before? (6 photos)