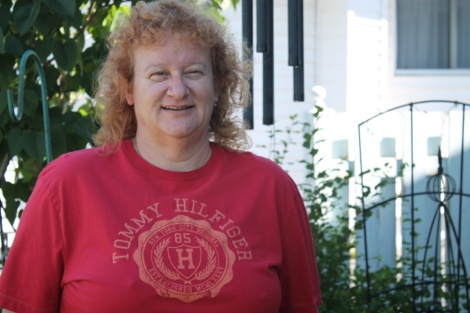 There are now four candidates running for Mayor of Sault Ste. Marie in the October 27 municipal election.
Heather Cook (pictured) filed her nomination papers Monday.
Incumbent Mayor Debbie Amaroso filed her nomination papers early this year, while challengers Ted Johnston and Austin Williams filed earlier this summer.
Cook, 50, a mother of three children (one adult and two teens) who works as an educational assistant with the Huron-Superior Catholic District School Board, told SooToday.com she is concerned with the Sault Ste. Marie PUC's water, a lack of quality in services for taxpayers, outmigration and the need for new industry and jobs.
"I feel for the people of Sault Ste. Marie...what's going on with our money?" Cook said, saying city taxpayers are not getting a satisfactory level of services for their money.
Cook said she is dissatisfied, for example, with the length of time she waited for snowbank removal on her street this past winter.
As for the PUC's water quality, especially bad in the east end of the city where she resides, Cook said she is tired of buying bottled water and not feeling comfortable with drinking from the tap.
"I end up having to pay for water twice, having to pay for it on my PUC bill, plus I have to go out and buy it because I can't drink it from the tap."
"We need new industry," Cook added.
"I moved here from Brockville in 1995…when I moved here we had over 80,000 people, now we have less than 75,000."
"These people have gone to other cities because they've lost their jobs, we need jobs here for the people who want to stay, and jobs for the people who want to come back," Cook said.
What is Cook's strategy in regards to attracting that new industry?
"We need to appeal to companies who don't seem to have trouble opening stores in southern Ontario."
"Why do we have to go to Sudbury and Michigan to shop?"
"We need to draw dollars here, we need to draw those stores here to create jobs for our young people who are 18, 19 and 20-years-old."
Cook said there is also a need to impress upon city council the urgency to create the conditions to generate more high-paying jobs, especially for those locals burdened with heavy student debt upon graduating from college or university.
"Two people can't own a home if they are working at just minimum wage jobs…we need to bring people back and grow as a city," Cook said.