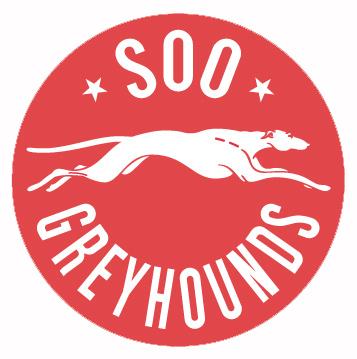 A divisional matchup opened up a homestand for the Soo Greyhounds on Friday night at the Essar Centre but it didn't end on a very good note.
The Greyhounds dropped a 5-2 decision to the Windsor Spitfires in Ontario Hockey League action in a game between the top two teams in the West Division.
The game turned into what coach Sheldon Keefe called their worst performance of the season.
"We've had bad nights where we haven't executed, our passes weren't sharp and we've had nights where we didn't work as hard as we needed to and we've had nights where we were mentally not into it," said Keefe. "Tonight, it was all of the above. There wasn't one area of our game that was good."
"We were bad in a lot of areas but sometimes you can make up for that if you just work a little bit harder and you grind a little bit more," Keefe would also say following the loss. "We couldn't carry the puck three feet today without it blowing up on our sticks, sometimes without anyone near us. You have those kind of nights but it you work hard and play smart, you find your way through those types of games. Tonight there wasn't one area that was on for us."
Despite opening the scoring in the game, the Greyhounds would fall behind 4-1 and never recover.
Remy Giftopoulos scored a pair of goals for Windsor in the win while Josh Ho-Sang set up three goals in the win. Brady Vail set up a pair of goals for Windsor. Ben Johnson, Brody Milne and Sam Povorozniouk also scored in the win.
"You have to have your best players being your best," said Boughner. "He hadn't had a goal from Giftopoulos in a long time and he got two. Sam (Povorozniouk) had a nice game. Milne and Ryan Foss played well. We had our whole lineup going."
Said Keefe: "Their best players were outstanding and our best players were not very good".
Windsor goaltender Alex Fotinos stopped 27 shots.
Bryan Moore had a goal and an assist for the Greyhounds while Andrew Fritsch also scored. Goaltender Matt Murray stopped 29 shots.
The Spitfires record improves to 28-17-2-0 with the win as they cut the Greyhounds lead atop the division to 11 points. Boughner said the divisional lead had been a motivation but the team has strayed from using it in that sense.
"I don't think we're getting caught up as much in the standings anymore, we were for a while there but tonight was about us," said Boughner. "We feel like we hadn't played a good game against them yet. Not to take anything away from them because they played great against us in the first two games. We wanted to make sure that, win or lose, we threw our best out there and our best was good enough tonight."
The Greyhounds record drops to 32-11-1-4 with the loss, which Keefe said is likely a good thing moving forward.
"You need to go through these things because if you don't, all of a sudden they hit you," Keefe said. "They hit you in the playoffs and you're a deer in the headlights. You don't know what's going on. There will be a point down the line here where I'll be pretty happy that we went through (Friday) because I know we'll get better from this."
The Greyhounds return to action on Sunday afternoon as they host the Plymouth Whalers in a 2 p.m. start at the Essar Centre. The Greyhounds three-game homestand wraps up on Jan. 29 when they host the Saginaw Spirit in a 7:07 p.m. puck drop.
For full video highlights, click here
To check out SooToday.com's Live Blog of Friday's game, click here