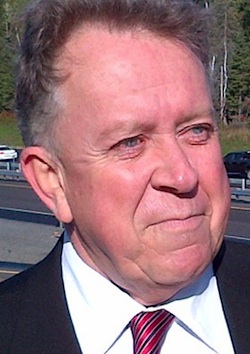 SUDBURY - Northern Development and Mines Minister Michael Gravelle said the province is not yet ready to announce a development corporation to lead infrastructure decisions around the Ring of Fire, despite a nearing self-imposed deadline.

Gravelle was not able to share new information regarding the long-awaited development corporation at the 2014 Energy and Mines Ministers' Conference in Sudbury, where he delivered a keynote speech last night.

The annual gathering of Canada's provincial, territorial and federal mines and energy ministers is an opportunity for them to share best practices and build partnerships.

During her Speech from the Throne on July 3, Ontario Premier Kathleen Wynne said the government would establish a Ring of Fire development corporation within 60 days.