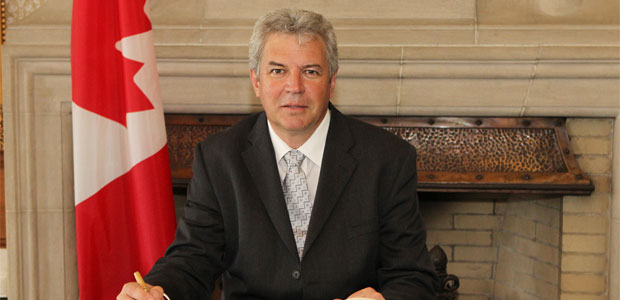 NEWS RELEASE
BRYAN HAYES, MP
*************************
Member of Parliament Bryan Hayes announces support for the preservation of Ojibway
GARDEN RIVER, Ontario, – Bryan Hayes, Member of Parliament (Sault Ste. Marie), on behalf of the Honourable James Moore, Minister of Canadian Heritage and Official Languages, today announced support for the Garden River First Nation to help them provide Ojibway language-learning opportunities.
"Community-based learning initiatives such as this one are important, as they contribute greatly to the preservation and revitalization of Aboriginal languages," said Mr. Hayes. "With this support, we are helping community members incorporate the Ojibway language and culture into their daily activities, benefitting them today and for generations to come."
This investment will allow the Garden River First Nation to offer 268 hours of learning opportunities to its community members.
This includes cultural camps and language immersion classes for adults and children, as well as a variety of sessions where participants will learn to create traditional items.
An illustrated children's booklet will also be produced in Ojibway to be used by the children at the daycare facility.
"First Nations, Inuit, and Métis languages are an integral part of our country's heritage and our Government recognizes their importance for Aboriginal communities and for all Canadians," said Minister Moore. "We are pleased to support this initiative that will increase the knowledge and use of Ojibway by community members."
The Government of Canada has provided funding of $69,288 through the Aboriginal Languages Initiative (ALI) of the Department of Canadian Heritage's Aboriginal Peoples' Program.
The objective of ALI is to encourage and support community-based language projects that contribute to the revitalization and preservation of Aboriginal languages and increase their use in community settings.
*************************