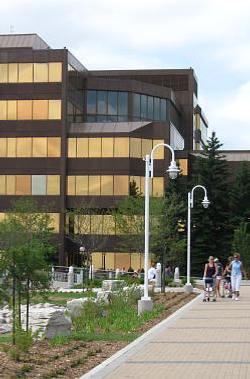 City engineering staff will ask council Monday to inform the provincial Ministry of Transportation that the city should not be stuck with construction and maintenance costs related to former connecting link roads that run through Sault Ste. Marie.
The province announced in early 2013, with very little notice, that it would stop its 75 percent funding for connecting links, which make up 25 kilometres of commercially-important roads connecting the Sault to Highway 17 East and North and the International Bridge.
Two letters have since been sent to Glen Murray, Transportation Minister, from Mayor Debbie Amaroso requesting some sort of annual replacement funding for connecting links.
In addition, council was informed by the Ministry in early May there will be no environmental assessment or planning for a new route for Highway 17 within the next 10 years.
That route, it was hoped, would have connected Highway 17 East from Batchewana First Nation to the east limit of Second Line at Black Road.
Since there will be no connection between Highway 17 East and North, that means the city must widen the remaining portion of Second Line, and Black Road between Second Line and McNabb Street, out of its own pocket.
The Sault has successfully obtained funding for some Second Line widening from the province's Small Rural and Northern Municipal Infrastructure Fund.
Still, a report to council from the engineering department states: "It should not sit well with this Council that it is financially responsible for all aspects of the TransCanada Highway within the city limits, with no hope of a bypass, when cities like Thunder Bay and Sudbury have bypasses, and roads within city limits that are exclusively the responsibility of the Province."
It is recommended another letter be sent from council, calling for a meeting with the Minister of Transportation to obtain some form of annual funding for connecting links, to be scheduled after the June 12 provincial election.
The engineering department report to council states with no new route for Highway 17 on the horizon, and with cancellation of connecting link funding, the city's capital works budget is faced with a 15 percent cut in funding while the city is still responsible for all maintenance, line painting, and snow removal on former connecting link roads.
In other road developments, council will be asked to approve the city's 2015 capital road works program and the 2016-2019 programs in principle.
Funding for these projects comes from money put aside in each annual city budget, with help coming from gas tax rebate funding.
Council is being advised to provide additional base funding for roadwork and storm drainage.
2014 projects now underway, or scheduled to start soon, include resurfacing of Queen Street East from Pine to Gravelle (which includes the reconfiguration of Queen Street from four lanes to three and the addition of bicycle lanes), March Street from Queen to Wellington, Second Line widening (300 metres east of Pine to 800 metres east of Pine), repairs to aqueducts and bridges after last September's flooding and bridge replacements.
2015 projects include resurfacing of Bay Street from Andrew to Pim, Huron Street from Queen to Cathcart (Huron Street considered overdue for full reconstruction, with full replacement of underground services), McMeeken Street from Churchill to Elizabeth and Upton Road from Queen to Wellington (full replacement of underground services and road structure), former connecting link maintenance, rehabilitation of bridges and aqueducts (Fort Creek and/or Central Creek aqueducts) and other "various" road resurfacing projects as funding allows.