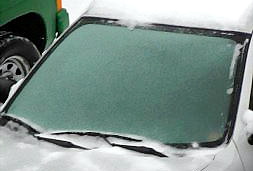 SPECIAL WEATHER STATEMENTS
ENVIRONMENT CANADA
*************************
Freezing rain warning issued for: Sault Ste. Marie - St. Joseph Island - Elliot Lake - Ranger Lake - Blind River - Thessalon - Manitoulin Island
Current details:
Freezing rain and ice pellets beginning early Friday morning.

Freezing rain and ice pellets will begin early Friday morning and last for several hours.
The precipitation is expected to change to rain or possibly snow later Friday morning.

Motorists are encouraged to drive carefully as untreated roads could be slippery in freezing rain.

An early April winter storm is developing over the central us this afternoon and will track northeast to reach the Upper Great Lakes near Sault Ste Marie by Friday night.

Refer to your local public forecast for further details.

More details on the alert are available here.
*************************
Snowfall warning issued for: Searchmont - Montreal River Harbour - Batchawana Bay - Gogama - Foleyet - Kirkland Lake - Englehart
Current details:
Heavy snow Friday and Friday night.

Snow heavy at times associated with a winter storm will spread into Northeastern Ontario Friday morning. Ice pellets may be mixed with the snow occasionally during the day Friday.
Snowfall amounts of 15 to 20 cm can be expected by Saturday morning.
*************************