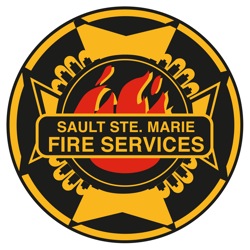 NEWS RELEASE
SAULT STE. MARIE FIRE SERVICE
*************************
Wire Fails in Space Heater
During the morning hours of March 16, 2014, Sault Ste. Marie Fire Services responded to a 911 call In the 100 block of Grace street.
Upon arrival, fire crews encountered smoke venting from the front room of the home.
The four occupants of the home escaped, receiving minor smoke inhalation.
All occupants were treated on scene by Fire Services Paramedics.
Suppression crews extinguished the fire and ventilated the home.
Further Investigation revealed the fire was caused by a failure in an electrical cord, which supplied a space heater.
"The tenants escape from the home was hindered by snow accumulation at the rear door," stated Inspector Paul Antonello.
"Home owners need to ensure that all exits remain clear from snow and other accumulations that interfere with a quick exit in the event of fire or other emergencies."
Sault Ste. Marie Fire Services would like to remind the public to always ensure they maintain two exits from the home.
Develop a home escape plan and practice it with your family.
*************************
Lighter Causes Fire
On the evening of March 17, 2014, Sault Marie Fire Services responded to a 911 call in the 800 block of Old Goulais Bay Road.
On arrival, fire crews encountered heavy smoke and flames emitting from the upper portion of the home.
The occupants of the home had escaped unharmed.
Investigation revealed a young adult, playing with a lighter, caught his mattress on fire, resulting in the blaze.
The fire caused significant smoke and heat damage to the home.
The home was equipped with working smoke alarms.
The investigation is not considered suspicious with the investigation ongoing.
*************************