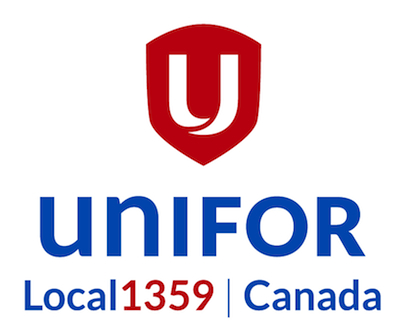 NEWS RELEASE
UNIFOR LOCAL 1359
**************************
Unifor Health Care workers in several regions of Ontario are fighting long-standing wage freezes.
Earlier this month talks with multinational nursing home operator Extendicare came to a halt after this highly profitable corporation failed their workers with a next-to-nothing pay increase.
During the last contract negotiations with Extendicare, members reluctantly accepted to take two year wage freezes due to the austerity measures placed on all health care workers.
Since then, the cost of living has risen approximately 4.4 percent.
This has imposed an unfair hardship on these dedicated workers.
These are workers that have been forced to make ends meet with reduced spending power during a time when energy costs alone have skyrocketed to unimaginable levels.
In addition to this, the day talks broke off, Sault Ste. Marie Extendicare Maple View announced substantial layoffs, despite the company's extensive profitability.
We want to ensure that the priority of Unifor Local 1359 members at Extendicare continues to be the excellent care of our residents.
The reduction of nursing care with feeble pay increases is not the way to accomplish this.
Staffing is already at a critical level to maintain excellent care.
Layoffs at this time will do nothing to help the company's finances – yet will impact both the amount and the quality of resident care – and this is why we will be demonstrating with an information picket on Thursday, August 21, 2014 in front of Extendicare Maple View at 650 Northern Avenue East from 11 a.m. until 1 p.m.
Please join us to convey a strong message to Extendicare that our workers and residents deserve respect.
Organization Profile
Unifor Local 1359 has over 1359 members and represents the City of Sault Ste. Marie Paramedics, Sault Area Hospital, Extendicare Van Daele and Maple View Long Term Care Homes, Brinks Canada, USW Admin and Support Staff, Carillion Ellis Don, Lady Dunn Health Centre Wawa, St. Joseph's General Hospital Elliot Lake, Camillus Centre Elliot Lake and Hillside Park Retirement Residence Elliot Lake.
Unifor is Canada's largest private sector union, with more than 300,000 members across the country, working in nearly every major sector of the economy.
Founded Labour Day weekend in 2013 by the joining together of the Canadian Auto Workers union (CAW) and the Communications, Energy and Paperworkers Union, Unifor is dedicated to improving the lives of all working Canadians.
**************************