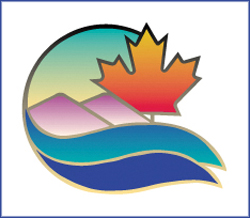 City Council received accountability reports from both the Sault Ste. Marie Economic Development Corporation (SSMEDC) and the Sault Ste. Marie Innovation Centre (SSMIC) Monday.
Both agencies receive a significant amount of City funds annually to generate economic growth for the community.
EDC CEO Tom Dodds gave Council a review of the services and results in 2012 from the EDC's three main departments, namely Business Sault Ste. Marie, Tourism Sault Ste. Marie and Corporate Services.
Dodds informed Council that Business Sault Ste. Marie, working with small-to-medium-sized businesses and youth clients, helped start up 16 businesses and saw 10 business expansions.
Two hundred and twenty-five jobs were created or retained "under challenging circumstances" with EDC help in 2012, Dodds said.
The EDC's report for 2012 shows that Business Sault Ste. Marie is handling an average of 20 to 30 consultations a month, currently working with 18 companies looking at expansion and another 15 entrepreneurs looking to start a business.
The EDC also assisted in the city's physician recruitment efforts by conducting city tours for 15 visiting doctors and helped out with the production of no less than five feature films locally.
Another success was the securing of the 2013 Naturallia International Forum, described as a "matchmaking event" to be held in Sault Ste. Marie in November, including approximately 150 businesses from Northern Ontario, the rest of Canada and from around the world.
Tourism Sault Ste. Marie, it was reported Monday, worked with local groups to attract or host 29 meetings, conventions or sports tournaments in 2012, which attracted over 7,900 delegates and resulted in $6.7 million in visitor spending.
The 2012 CARHA Hockey World Cup held in Sault Ste. Marie generated a total of $13.3 million.
Tourism Sault Ste. Marie also sold over 5,700 tourist packages in 2012, most of them over Tourism Sault Ste. Marie's online reservation system, which resulted in more than 11,400 visitor days and raked in $1.4 million in direct visitor spending.
In terms of corporate services, the EDC's main goal going into 2013 is assisting Ontario Lottery and Gaming (OLG) with its' modernization process to ensure the community remains the head office location for OLG while retaining jobs in the lottery and gaming sector.
Ward Five Councillor Frank Fata asked Dodds if "anything big" was being planned for Sault Ste. Marie.
Dodds replied there are several "irons in the fire" as the EDC continues to work with Riversedge Developments and other entities to develop the waterfront, specifically the Gateway property.
SSMIC Executive Director Tom Vair briefed Council on 2012 results for the Innovation Centre, which is assisted with City funding and aims to create and retain local jobs in the information technology sector.
Vair reported 47 such jobs were created locally in 2012, exceeding the SSMIC's target of 25.
The SSMIC was also able to access $1.83 million in program funding last year from agencies such as FedNor to provide business support programs and services locally.
The Innovation Centre also provided referrals, advice and business plans for 58 companies in 2012, slightly exceeding the Centre's target of 55.
Vair also enthusiastically reported that there are now 40 staff working for the Innovation Centre, with that number expected to grow.
Ward Five Councillor Marchy Bruni asked Vair, "When will the Innovation Centre be self-sustaining, no longer relying on City funding?"
Vair replied to be self-sustaining remains the SSMIC's goal, while the Centre seeks various revenue-generating opportunities and other sources of funding from the province for various information technology projects.