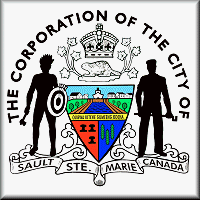 NEWS RELEASE
CITY OF SAULT STE MARIE
*************************
A one-day only Household Hazardous Waste Collection event will take place for Sault Ste. Marie and area residents on Saturday, February 22, from 8 a.m. to 4 p.m. at the municipal Household Special Waste Facility located at 115 Industrial Park Crescent.
This is a free service for residents.
All materials normally accepted during the summer months of operation can be dropped off February 22.
Collected items include: household paint, automotive oil, oil filters, antifreeze, batteries (single use, rechargeable, and automotive) pharmaceuticals (prescriptions), acid, bases (cleaning solutions), oxidizers (chlorine, fertilizers), pesticides, propane, cylinders, fluorescent lights (CFL's, tube), fire extinguishers, assorted flammables including solvents, gasoline, automotive additives, and sharps.
Note: Sharps must be placed in a hard plastic container for disposal.
For additional information, visit the City website – search Household Hazardous Waste or contact the Public Works and Transportation Department at 705-759-5201.
*************************