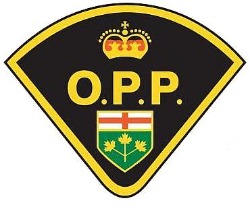 NEWS RELEASE
ONTARIO PROVINCIAL POLICE
*************************
THESSALON – On Thursday July 10 at 7:55 p.m., officers from the East Algoma Ontario Provincial Police (OPP) detachment responded to a single motor vehicle collision on Highway 129 approximately 50 kilometers north of Highway 17.
The vehicle left the highway, went through the guard rail and came to rest upside down in the Mississaugi River.
As a result of the collision, Shawn GIBBONS age 34 of Mindemoya, Ontario was trapped in the vehicle and was pronounced dead at the scene.
The investigation is ongoing with the assistance of the OPP Technical Traffic Collision Investigation (TTCI).
*************************
Original story
One person is dead after a vehicle crashed through a guardrail and ended up in the Mississaugi River last night.
Ontario Provincial Police say the single-vehicle collision occurred just before 8 p.m. on Highway 129 about 50 kilometres north of Highway 17.
Police say the vehicle ended up upside down and the driver, who was the only occupant of the vehicle, became trapped.
Police are not releasing the victim's identity pending notification of next of kin.
Inspt. Brent Cicchini, of the East Algoma OPP Detachment, said the cause of the collision is under investigation.