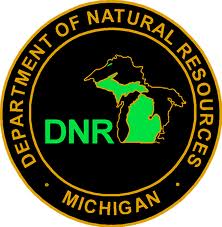 NEWS RELEASE
MICHIGAN DEPARTMENT
OF NATURAL RESOURCES
*************************
The Michigan Department of Natural Resources and the Upper Peninsula Deer Advisory Team (UPDAT) invite Upper Peninsula deer hunters to a series of open houses in January and February to learn more about regional deer management, UPDAT activities, and hunting license changes for 2014.
Information meetings will cover new hunting license structure, regional deer management and the U.P. Deer Advisory Team.
The open houses will be held in eight U.P. locations, beginning Tuesday, January 14 and running through Thursday, February 6.
The open house format will include a short presentation on the above-mentioned topics followed by a question and answer session and the opportunity to visit with local UPDAT members and DNR biologists.
"This is the public's opportunity to learn what we have been working on in the U.P. and also to share with us and the UPDAT what they feel are the most important deer-related issues in the region," said DNR deer program biologist and UPDAT co-chair Ashley Autenrieth.
Each open house will take place from 6 to 8 p.m. local time.
The schedule of open houses is as follows:
January 14 – Holiday Inn, Sault Ste. Marie
January 16 – Gogebic Community College, Lindquist Student Center
January 21 – Iron Mountain, Bay College West, Fornetti Hall, Room 104
January 23 – Marquette, Ramada Inn
January 28 – Munising, Sydney's Restaurant
January 30 – Baraga, Ottawa Sportsmen's Club
February 4 – Newberry, Comfort Inn
February 6 – Escanaba, Bay de Noc Community College
"It is our hope that by the end of the evening, you will know how the UPDAT functions, the type of issues being discussed, the name and contact information for your local representative, and – most importantly – how you can participate in the process," said DNR Regional Wildlife Supervisor Terry Minzey.
The UPDAT is a group of citizens who work with the DNR Wildlife Division to provide input from local communities on regional deer management issues.
Visit www.michigan.gov/deer for more information on the DNR's Deer Advisory Teams and deer management in Michigan.
*************************