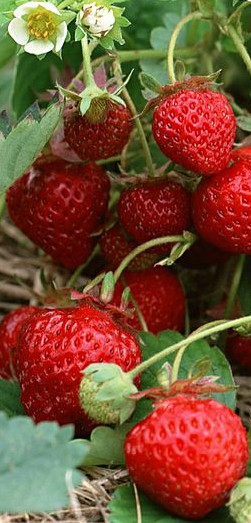 Saturday marked the International Day of Feasting and Ceremony by indigenous people across Canada and around the world, and was observed locally by a group of about 25 people at Sault Ste. Marie's Batchewana Learning Centre.
Described by the Learning Centre as "a day to visit with our Spiritual Leaders and Ancestors to better understand our original obligations to our Mother the Earth," the local Feast and Ceremony lasted about five hours.
It consisted of aboriginal spiritual rituals, followed by a session in which participants shared stories of personal struggles such as substance abuse issues and feelings of abandonment and rejection, each one crediting aboriginal spiritual beliefs with getting their lives and emotions back on track and regaining their self-esteem.
Clifford Waboose of Batchewana First Nation shared his story with SooToday.com.
"I left home when I was 16 years old, and then I had problems with alcohol. I started drinking heavily, fought, was incarcerated, was in hospital, and lived on the streets for 30 years across Canada."
"I was a chronic alcoholic, I would drink anything with alcohol in it, rubbing alcohol, shaving lotion. That's the way it was for me. I had good parents, they tried to bring me up the right way and teach me well."
"On and off I came back home but still drank, couldn't get anywhere. I came back here in 2003 and sobered up. I went to the Indian Friendship Centre and a good friend there worked with people with alcohol and drug issues, and I worked with him. I went to programs like Monday night talking circles, Tuesday drumming, Thursday coffee house meetings. I went to different ceremonies and gatherings, spoke to elders and different teachers. Now I've been living this way for the past few years, and I carry a drum and a sacred bundle, and gather at ceremonies like this. This is my new life today, I walk this way."
"This was taught to me, I ask the Creator to help me and guide me. The drums and singing songs help. It's keeping me going, I don't miss that lifestyle, and now I help others."
Clifford, 59, now lives with a sibling on Batchewena First Nation and is waiting to get a house of his own with the help of the Chief and the Batchewena band council.
Batchewana First Nation Cultural and Language Coordinator Barb Day explained to us the significance of the use of tobacco, the passing around of strawberries to eat and water to drink at Saturday's gathering.
"We started off with the tobacco, we call it sema…we're always told to give something before we ask for something, so we burn it and offer it up to the Creator and all the helper spirits."
Day said "we eat strawberries during a ceremony like this because the strawberry is the first food that comes in the spring from Mother Earth. We call it the "heart berry," it teaches us how to keep close to Mother Earth. The strawberry also has seeds on the outside, which shows we should openly share, care and be giving all the time. The water we drank represents Mother Earth's blood. All the lakes and rivers are her bloodline. So we give thanks, for that water means life. Today we have lots of food but it wasn't always in abundance, and as for water, as we know, we can't drink from the rivers and lakes, and hopefully that will change. Miracles can happen, and that's why we were here today, to pray and give thanks, and pray for the all the people of the earth, not just First Nations people."
Batchewana First Nation Chief Dean Sayers explained to SooToday.com how planning for Saturday's International Day of Feasting and Ceremony came about.
"When we were in Ottawa for the January 11th meeting with the Prime Minister, a few days before that meeting we gathered as Treaty Chiefs with our spiritual leaders, our elders, our pipe carriers from all over Canada, and we asked them to give us insight to reflect on our ancestors' expectations, so what came out of that is that we as Anishinaabe people have to do something. We were thinking of different ceremonial times based on the environment and we decided we would have this ceremony today because it's full moon, a very powerful time on our lunar calendar."
Sayers added "it was also mentioned that people all over the world, no matter what their belief systems, need to understand the importance of these ceremonial feasts and that we want to encourage them no matter where they are to pray. We need to pray today, together, for the earth.
Sayers said there were many such gatherings across Canada, saying the grassroots Idle No More movement has helped with the promotion of the Ceremony all over the world, including South America and various European countries.
Sayers spoke to us about the grassroots Idle No More movement and Thursday's end to Attawapiskat Chief Theresa Spence's liquid-only diet, which she began December 11, eventually spurring Prime Minister Stephen Harper to agree to meet and work with Assembly of First Nations Grand Chief Shawn Atleo and chiefs nationwide on addressing First Nations issues.
"We believe Chief Spence and all chiefs understand it took us 500 years to get where we are today, and we know we're not going to get our nationhood restored in a couple of days. We know it's going to take time, but what we really needed was commitment. I believe there is a commitment from the Prime Minister and in Canada's political system to see some action and results…I believe many people are in support of growing and working out our differences for a better society. I believe Chief Spence's objective was achieved but there is a lot more work to be done. But now, we have that focus."