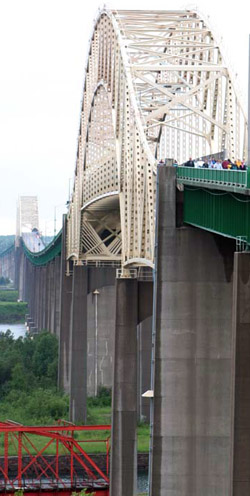 CITY POLICE

NEWS RELEASE

****************************
Protest planned today at the International Bridge

The Sault Ste. Marie Police Service has received notification of a planned protest in the area of the international bridge today.

A group affiliated with the Idle No More movement has advised that they plan a peaceful protest to disseminate information in the area of the International Bridge today beginning at noon and ending at 5 p.m.

Members of the motoring public can expect delays in this area when entering or exiting the United States.

Officers with the Sault Ste. Marie Police Service will be on the scene monitoring the gathering to ensure the safety of all members of the public.

****************************
Editor's note: Comments on the above article have been disabled due to persistent inappropriate postings.