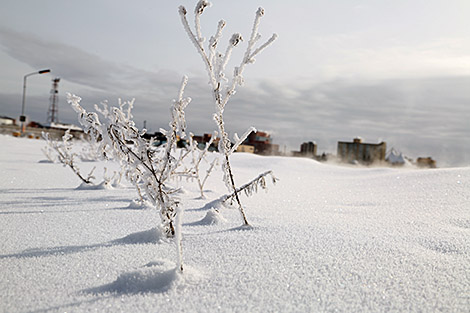 (SooToday.com photo from a cold weather photo gallery by Kenneth Armstrong. View the full gallery here)
WEATHER ALERT
ENVIRONMENT CANADA
*************************
Wind chill warning issued for: Manitouwadge - Hornepayne - Greater Sudbury and vicinity - Elliot Lake - Ranger Lake - Chapleau - Missinaibi Lake - Gogama - Foleyet - Kirkland Lake - Englehart - New Liskeard - Temagami - Blind River - Thessalon - Espanola - Killarney
Current details:
Wind chills near minus 40 until early this afternoon and dropping below minus 40 tonight.

Cold Arctic air has established itself over Northwestern Ontario.
The combination of cold temperatures and moderate northwesterly winds is expected to produce wind chill values colder than minus 40 late this morning except for areas from Chapleau to Kirkland Lake and southward.
All areas will remaining below minus 35 wind chill this afternoon and then dropping below minus 40 again tonight.
*************************