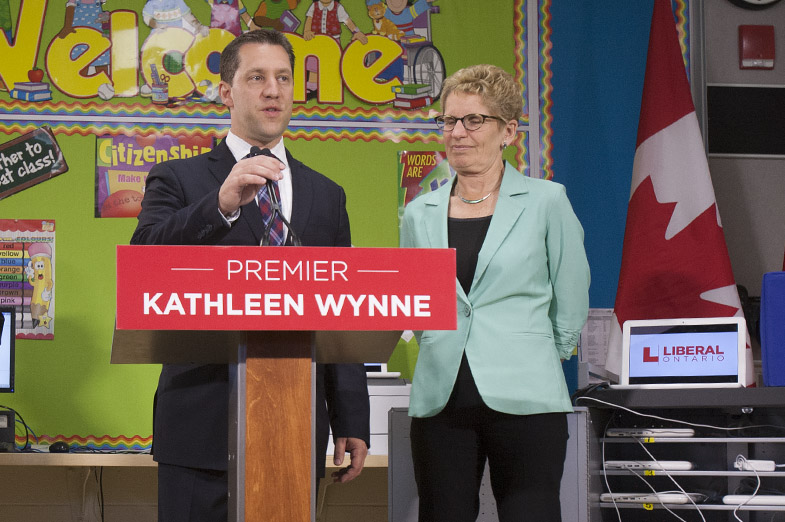 David Orazietti downplayed Wednesday the significance of an apparent breach of school board rules when Liberal logos appeared on school computers during Premier Kathleen Wynne's stop in the Sault.
During the stop at Holy Cross Catholic School on Tuesday, computers in one room showed Liberal logos while Wynne and Orazietti addressed media.
Progressive Conservative candidate Rod Fremlin pointed out in a release earlier today that the use of the computers for the political event was a clear violation of Huron-Superior Catholic District School Board policy which forbids use of school equipment for "political lobbying."
Orazietti said he understands it was campaign staffers who put the logos on the computers and noted the board's rules are typically aimed at teachers and other board staff.
"I think it is a thoughtful and appropriate board policy, but I also think that Mr. Fremlin is attempting to detract from the announcement - the very positive news of $150 million to support technology in schools for students and teachers," said the Liberal incumbent.
Orazietti noted that the computers in question were located in a room used for a media availability that day and the logos were not displayed in areas where students were present.
"This was a separate event in a separate room for media only where the tour team with the premier put the logo on a couple of computers as a backdrop, as is customary with announcements being made by any party leader," said Orazietti.