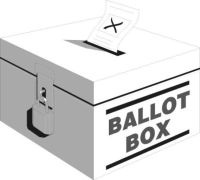 Local candidates from the three major political parties involved in the June 12 provincial election have shared their views with SooToday.com in regards to the issue of much-needed, subsidized daycare spaces in Sault Ste. Marie.
Their input is timely, as council will decide June 23 if the city should transfer 100 municipally-operated daycare spaces to other licensed daycare providers.
"From our perspective, funding (for childcare) has continued to increase," Sault Ste. Marie Liberal MPP David Orazietti said.
Celia Ross, NDP candidate, said a New Democrat government would immediately provide a one-time, $100 million injection into provision of childcare in the province.
Progressive Conservative candidate Rod Fremlin said lower taxes under a PC government would mean more money in the pockets of parents who need to pay for childcare.
1,044 children are on a waiting list for daycare in Sault Ste. Marie.
City staff say getting out of childcare would mean a saving of $650,000 to the city annually, but 32 good-paying municipal daycare jobs would be lost if the 100 spaces were operated by other providers.
City staff have recommended council make the tough decision to do so because a cut of almost $1 million in direct annual childcare funding to the Sault from the Liberal government will take effect in January 2015.
That has left Sault Ste. Marie's District Social Services Administration Board (DSSAB) officials to draw up a new program funding model aimed at preserving as many subsidized spaces as possible.
The new model means funding cuts range from 13 percent to 27.5 percent.
The city's own daycare program would take a 27.5 percent cut in its funding from DSSAB, to be phased in throughout 2014 and 2015.
City taxpayers currently subsidize daycare services by paying the DSSAB $1.2 million as the city's share for all daycare spaces the DSSAB funds, and also pay for the two city-run municipal daycare centres (Jessie Irving and Maycourt) and the Best Start Program.
Orazietti said he acknowledged there are 1,044 children on a waiting list for childcare locally, but said government numbers show a decrease in the child population has lowered the need for childcare spaces in the community since 1990 by 46 percent.
Still, Orazietti said the Liberals, since taking power in 2003, have increased childcare spending from $3.8 million to $5.6 million annually in Sault Ste. Marie.
"It's complicated, but basically we've provided mitigation funding (to lessen the pain of cuts) which is four times greater than the amount that would have been reduced," Orazietti said.
In addition, Orazietti said "implementation of the government's full-day kindergarten program will save parents $6,500 a year per child in respect to childcare."
Orazietti pointed to the Liberal government's proposed Child Care Modernization Act, which died when the Legislature was dissolved after the NDP and Progressive Conservatives stated they would not support Premier Kathleen Wynne's 2014 budget.
In that bill, Orazietti said, were many things that would have improved childcare across Ontario.
Those items included a four-year, $346 million plan to "further strengthen" childcare services, increasing the Ontario Child Benefit and tying it to the rate of inflation, wage increases for childcare workers, increases to the Student Nutrition Program aimed at providing 56,000 more children a healthy, nutritious start to the day, help for autistic children and other children with special needs, among other measures.
Regardless, New Democrat candidate Ross said that does not change the fact there have indeed been cuts made by the Liberals in the amount of almost $1 million in direct annual childcare funding in Sault Ste. Marie, with 1,044 children on a waiting list.
"It's pretty serious...the city is saying we could pass this on to the private daycare operators but they are operating at capacity right now, there will be fewer childcare spaces in the Sault, and that need will grow and not shrink."
"Full-day kindergarten starts at age four…what do parents do before then?" Ross said.
"We want to make life more affordable and we want to make sure Moms and Dads have access to affordable and licensed childcare across Ontario and in Sault Ste. Marie, and we believe in indexed transfers to communities for this daycare to keep pace with inflation."
Ross agreed with NDP leader Andrea Horwath's plan for a $100 million one-time cash injection to stabilize daycare if the New Democrats are elected June 12.
Of the city's daycare problem, Progressive Conservative candidate Fremlin said "the PCs are staying away from it because it is a city issue right now, but my own personal opinion is that when we get elected I would like to emphasize the fact we're going to lower taxes on your take home pay, and there'll be a substantial, definite increase in the amount of money you take home at the end of the day."
"The end result is if they decide to unload municipally-run daycare then the problem would be solved for the parents (if their take home pay is increased through tax cuts)," Fremlin said.
"I wouldn't count on municipal daycare going if the PCs are elected…I know the PCs are going to take care of the elderly, and as for the young children up and coming, it will be addressed and they won't turn their backs on daycare."
"It won't be a case of 'what do I do, I don't have a place to take my children,' that's not going to happen… the PCs won't turn their backs on Sault Ste. Marie at all," Fremlin said.