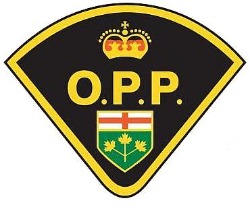 At a press conference today in Elliot Lake, OPP Detective Superintendent David Truax and OPP Deputy Commissioner Scott Tod told members of the media that a retired Sault Ste. Marie engineer and former president of the now-shuttered firm of M.R. Wright and Associates faces criminal charges in connection to the June 23, 2012 Elliot Lake mall collapse that claimed two lives and injured 20.

Robert Wood has been charged with two counts of criminal negligence causing death and one count of criminal negligence causing bodily harm.

He was reportedly arrested in Sault Ste. Marie this morning prior to today's press conference.

Representatives from M.R. Wright and Associates conducted a structural condition inspection of the Algo Centre Mall's leaking roof and parking deck on April 12, 2012.

A letter dated May 3, 2012 addressed to mall manager Rhonda Bear and signed by both Robert Wood and manager of engineering Gregory Saunders, states: "Our inspection revealed evidence of rusting on the structural steel beam members in areas where the parking deck has leaked. All beams inspected had little loss of section and we would consider the members still structurally sound."

Previous to this, M.R. Wright and Associates was commissioned in 2009 to inspect these same areas of the Algo Centre Mall, and the report dated October 28, 2009 states that a visual inspection found only minor rust in most areas and "inspection revealed no visual structural concerns both with the structural steel or prestressed slabs."

The full report issued by M.R. Wright and Associates in May 2012 can be viewed here.

The Ontario Ministry of Labour, under the Occupational Health and Safety Act, charged Wood in April 2013 with endangering a worker as a result of providing negligent advice and working in a manner that may endanger a worker.

These Ontario Ministry of Labour charges are expected to be spoken to on February 4, 2014.

In an unrelated matter, the firm of M.R. Wright and Associates, specifically Robert Wood and Gregory Saunders, were found guilty of professional misconduct by a discipline committee representing Professional Engineers Ontario in relation to a logging bridge located in Northern Ontario.

Both Woods and Saunders were ordered to take tests in order to maintain their engineering licences.

While Saunders passed the required test, Woods' licence was suspended.

At the time of the April 12, 2012 inspection of the Algo Centre Mall parking structure, Woods' licence remained under suspension.

Following today's announcement in Elliot Lake, SooToday.com reached OPP Detective Superintendent David Truax for comment.

When asked if additional criminal charges may be pending, he answered simply: "Our investigation continues."

A news release issued today by the Ontario Provincial Police follows.
*************************
ELLIOT LAKE, ON - Ontario Provincial Police (OPP) has charged one person following the investigation into the fatal roof collapse in Elliot Lake.
Two lives were tragically lost at the Algo Centre Mall on June 23, 2012.
Following the initial stages of the death investigation, information obtained by members of the OPP Criminal Investigation Branch (CIB) led to a criminal investigation commencing on July 3, 2012.
At a brief media conference in Elliot Lake today, police announced they have charged Robert Wood, aged 64 years of Sault Ste. Marie, Ontario with two counts of Criminal Negligence Causing Death and one count of Criminal Negligence Causing Bodily Harm, and is expected to appear in court in Elliot Lake on March 25, 2014.
The OPP will not be commenting further on the specific aspects of the investigation that led to the charges as the investigation is ongoing.
Information regarding the OPP role during the emergency response is contained within the minutes of the ongoing public inquiry.
*************************